Community / Featured / Social / 23rd January 2023
Barry Morgan goes bush...
Self-described "teeth-y organ man" Barry Morgan took to the Tamworth Toyota Park Stage for the first time last Friday, 13th January, as the exuberant host of the 51st Tamworth Country Music Festival's Opening Concert.
The loveable Aussie entertainer and organ performer, who first came to wider attention via ABC's Spicks and Specks, introduced some of Australia's top country music stars, while treating audiences to some "swingin' organ tunes" in the gladdest of rags – a safari suit, a cowboy costume, gold hot-pants à la Kylie Minogue.
Backstage after the show, Barry was approached by an official who questioned why out-of-towners like Barry always managed to score the top festival gigs.
"How come we don't book an emcee from the country?"
Barry stopped him there.
"I was born in Coonabarabran!" he told the man. "I worked in the Kimberleys as a stockman, I used to shear sheep in western New South Wales. How much more country can you get?"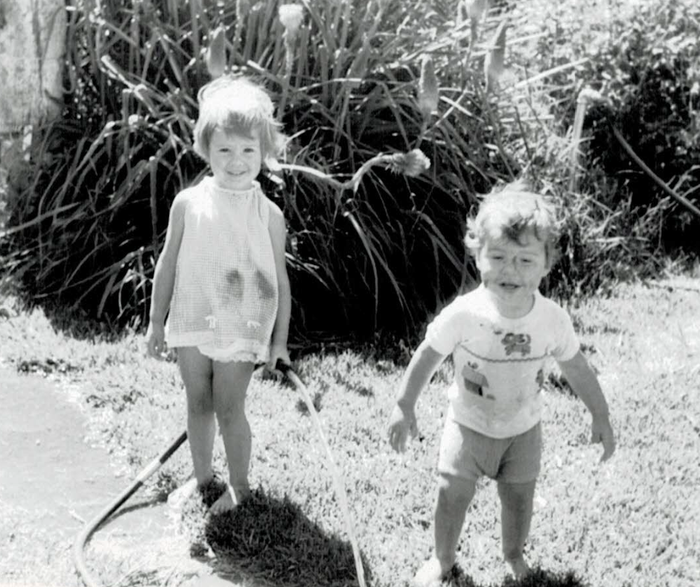 PICTURED: Stephen Teakle with his sister Katrina. Stephen was born in Coonabarabran in the 1960s.
---
Though it's Barry's first time on the Tamworth Country Music stage, his alter-ego and creator, Stephen Teakle, is a veteran of the festival.
As a young musician armed with the tools of his trade – a tea chest bass, the washboard, a piano accordion – Stephen would sit in on gigs with the likes of Sara Storer, Neil Murray, Chris Wilson and The Re-Mains, and roll his swag out under the stars.
Stephen was born in Coonabarabran in the 60s, and speaks of his home town with great fondness, even after many years.
"I love the Australian bush. The space and the sounds of birds and the smell of bloody gum trees.
"I left Coonabarabran with my family when I was quite young, in primary school, but it had such an impact on me as a child that I adopted myself to a local farming family there."
Stephen was so upset at his parents for selling their farm and moving to suburban Sydney that he cut a deal with them: "I'll go to the city with you, as long as I can return every holiday to the farm."
And so he did, trading summers in a caravan by the beach for rolling hills and horses at his friend's farm out west.
"Baz definitely has a lot of country in him."
"I think over my life, [Coonabarabran] has had a really big profound effect on me," says Stephen.
Though his musical talents have taken him all over the world, he eventually circled back and settled down small farm in south western Victoria.
Country life has even influenced Stephen's famous comedic counterpart – the Kookaburra, the jean shorts, the long walking socks, even Barry Morgan's eccentricity and generosity Stephen attributes to his outback upbringing.
"Baz definitely has a lot of country in him."
And as for proving Barry's credibility with the crowds at Tamworth Country Music Festival?
"The word on the street amongst them that Barry is alright. He's alright that Barry Morgan."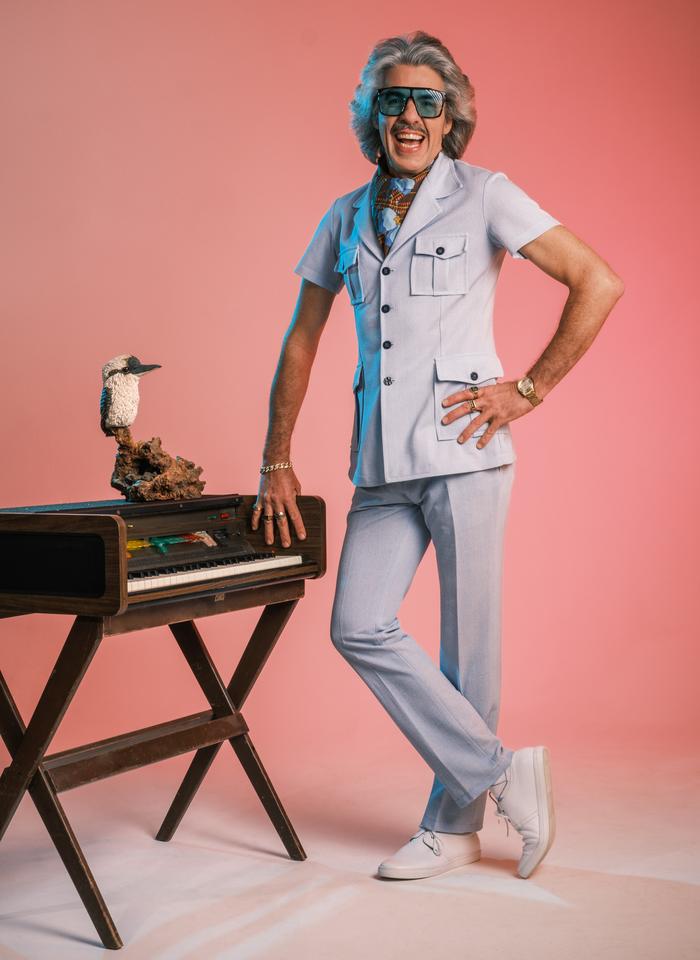 PICTURED: Barry Morgan, the alter ego of Stephen Teakle, who hails from Coonabarabran.
---
Back to News