News / Community / Business / 26th August 2021
Blast from the past
Next year would have been Miniland's 50th anniversary. The Coonabarabran Times has stepped back in time to look at the town's once revered tourist attraction.
Miniland was opened in 1972 by Peter Zorgdrager, who hailed from Poland.
Coonabarabran resident, Steve Hadfield, managed the site from 1983 until 1990 for Zordgrager, who was his father-in- law at the time.
Mr Hadfield said Zorgdrager was inspired by Minieuroland, a popular theme park in Europe.
"That's where he got his idea from, but then he ended up going the opposite way - creating giant things rather than miniatures," Mr Hadfield said.
Before the site became known as Miniland it was a gravel pit.
Controversy started early with the venture. One of the first hurdles to overcome was naming the theme park.
"It was always known as Miniland, but they couldn't officially legally register that name because of the Mini Cooper cars," Mr Hadfield said.
"It was sort of known as Dinoland for a while until, eventually, it was able to be legally named Miniland."
Mr Hadfield said the site became a meeting point.
"It was a family spot where people would travel from all around to meet up there and have family picnics and gatherings," he said.
"People would travel from Moree, Orange and Bathurst."
Over the years, Miniland grew from its humble beginnings to take out two Australian National Tourism awards in the 1970's, with a visitiation fo around 30,000 people per year.
The site, situated on Timor Road, boasted a life size Tyrannosaurus Rex at its service station, which was one of the most sought-after photos, with visitors posing beside it.
A museum was added over time, along with a Fred Flintstone character road train. Eventually the site was sold off to investors.
Mr Hadfield said Miniland never really recovered and was eventually disbanded and closed to the public in the late 1990's.
A developer planned to relocate the exhibits to a site at nearby Dubbo, but was met with difficulty from its council at the time.
Eventually that plan was shelved and the development never got off the ground.
The Miniland site on Timor Road remained closed and for a while, someoftheattractions could be seen from the road - rusting and deteriorating.
However, Mr Hadfield said when the 2013 bushfires tore through the park site anything that was left was destroyed.
"It was a very, very popular tourist attraction - it provided the old-style entertainment with kids running around and no phones or laptopsorelectronics," Mr Hadfield said
"Miniland was also big part of my life and perhaps my fondest memories would probably just be the joy it brought to the people who visited and all the smiles on the faces who were there.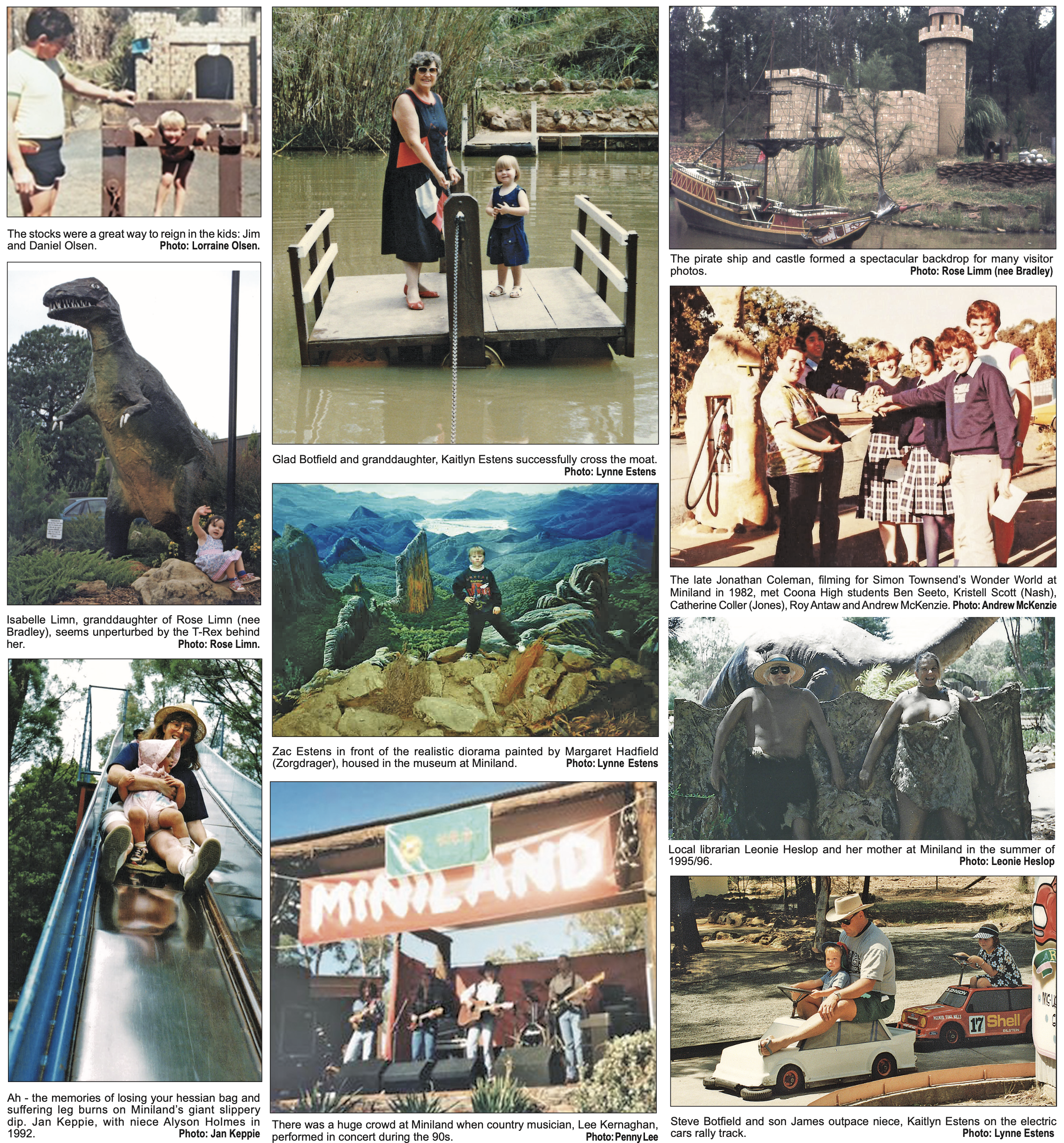 Back to News
Category
News / Community / Business