Featured / Community / News / Social / 15th June 2023
Bungles to rumble once more
In exciting news for the region, Yarn Support Connect – Coonabarabran Suicide Prevention Network, has been successful in applying for a $50,000 Create NSW grant to host a second Bungle Rumble event in town later this year.
Following rave reviews of the inaugural music and market event held in November 2022 , organisers had been hoping to secure funding to return the event to Coonabarabran.
Bungle Rumble organiser, Kodi Brady, said the funding announcement was welcome news after a lengthy application process.
"Although the event will need to be cofunded, this $50,000 will mean that we can start making plans and booking performers," Mr Brady said.
"We're so excited to be able to build on the momentum from the first Bungle Rumble and transform it into an ongoing annual event for Coonabarabran."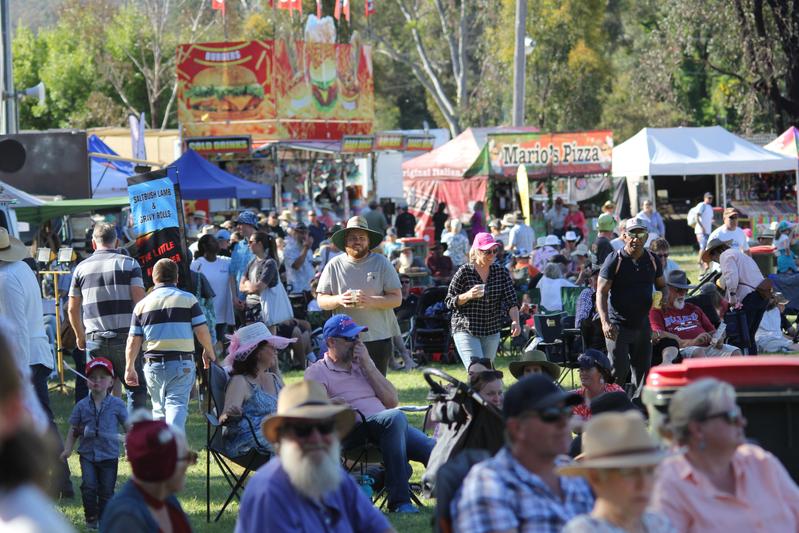 Last year's Bungle Rumble concert attracted a crowd of thousands to Coonabarabran, adding a boost to the local economy.
---
While the foundations for this year's event will remain the same – headline act, local performers, market stalls and food vans – there will be some changes.
With one event already under their belt, Mr Brady said they had a bit more insight leading into the next one.
"This time it will be a low-cost, ticketed event, but we are trying to keep admission fees as low as possible to make Bungle Rumble accessible to ever yone," Mr Brady said.
"There was a lot of feedback that we collated from the first event and most people said they would have been more than happy to pay to attend the concert, so we are hopeful that will work in our favour.
"We will also be incorporating further cultural elements to the lineup, and have also chosen to push back the event to a late afternoon/evening event... because last year was just too hot in the middle of the day!"
In the next week, Yarn Support Connect will hold its first Bungle Rumble planning meeting, and while no bookings have been made, Mr Brady said they had been in contact with a number of artist managers.
"There are real sponsoship opportunities, so sing out if you want to be a part."
Bungle Rumble was one of 81 successful grants announced on Tuesday, 13 June as part of the NSW Government's Arts and Cultural Funding Program for 2022/23.
Around 40 per cent of greenlit projects will be delivered in regional NSW.
Bungle Rumble is scheduled to be held at the Coonabarabran Showground on Saturday, 25 November 2023.
Back to News