News / Community / Featured / 14th February 2023
Cash splash for local roads
It's good news all round when it comes to the roads in our region.
Both the north and south entrances to Coonabarabran received some much-needed repair work earlier in the week.
Traffic control precautions and detours were in place for motorists while Warrumbungle Shire Council completed the works.
Once finished, the work should provide visitors to town a much smoother entrance and a better experience navigating our roads.
In more good news, on Thursday, 2 February the NSW Liberal and Nationals Government announced more funding to go towards fixing local roads.
The Barwon region will receive $54 million from the Local Roads Repair Program, with the Warrumbungle Shire set to receive over $4.5 million from that funding.
That money will go towards fixing 2518 kilometres of road and is on top of the vast amount of Natural Disaster Funding that has already been approved.
Warrumbungle Shire Council mayor, Cr Ambrose Doolan said not only was it fantastic news for the Shire, but he credited Council staff for their efforts in applying for the variety of different funding.
"It's really not an easy process at all," Cr Doolan said. "Every pot hole and hazard had to be identified and costed. It was a big job and hats off to the team that were able to achieve getting that funding.
"They only had 10 days to apply for that latest round and they were successful in getting $4.5 million.
"The message to our rate payers and road users now is it will take time to get it all done, but by the time it's finished – and thanks to this latest lot of funding – our roads should be in excellent condition."
With the different funding approvals, Warrumbungle Shire will have close to $18 million extra to spend on top of its annual budget of just over $12 million.
A run down of the funding and money to be spent on roads:
Natural disaster funding applications: $12,501,911*. So far, $6,446,230.51 has been approved.
Pothole funding: $864,683.
Local Roads Repair Program: $4,590,978.
Council's annual roads operating budget: $12,525,111.
* Depending on funding approvals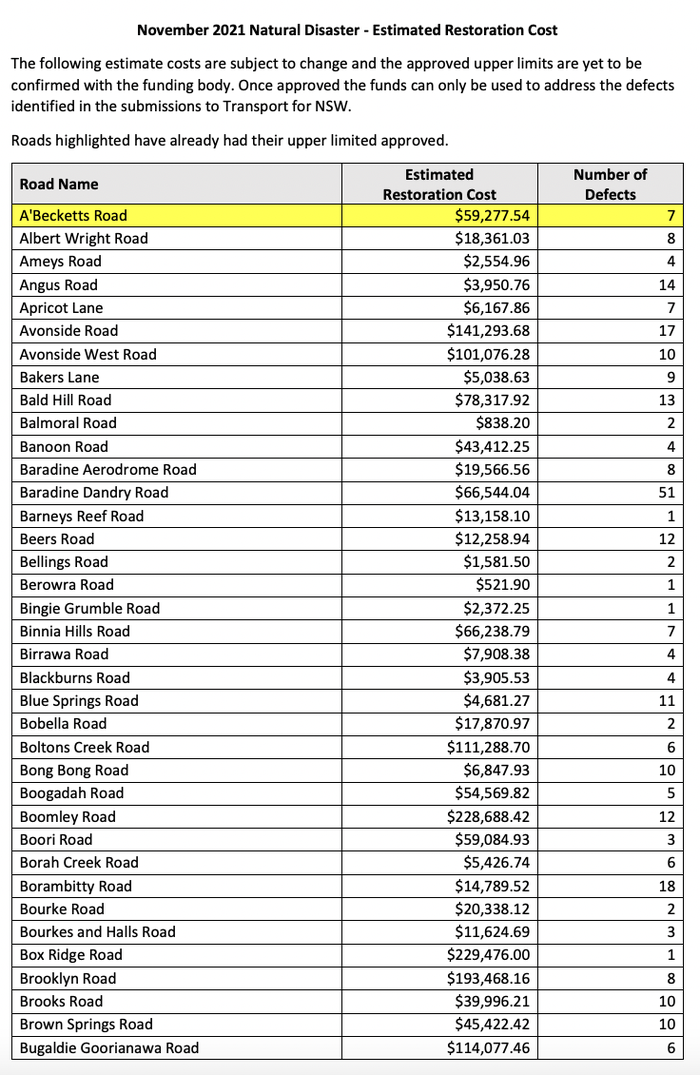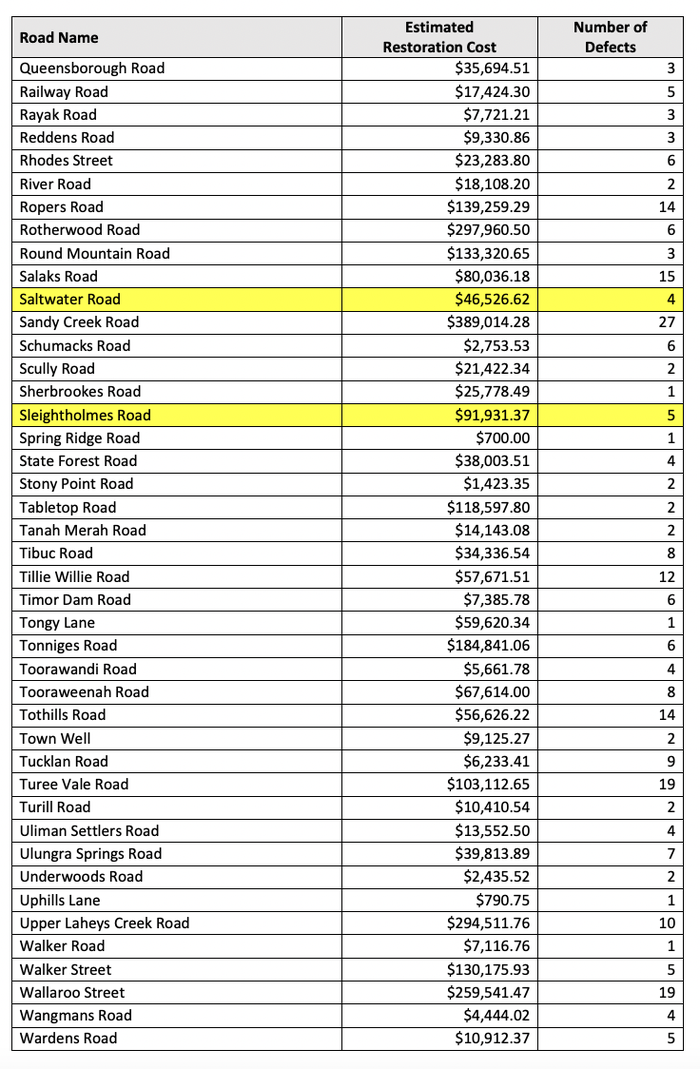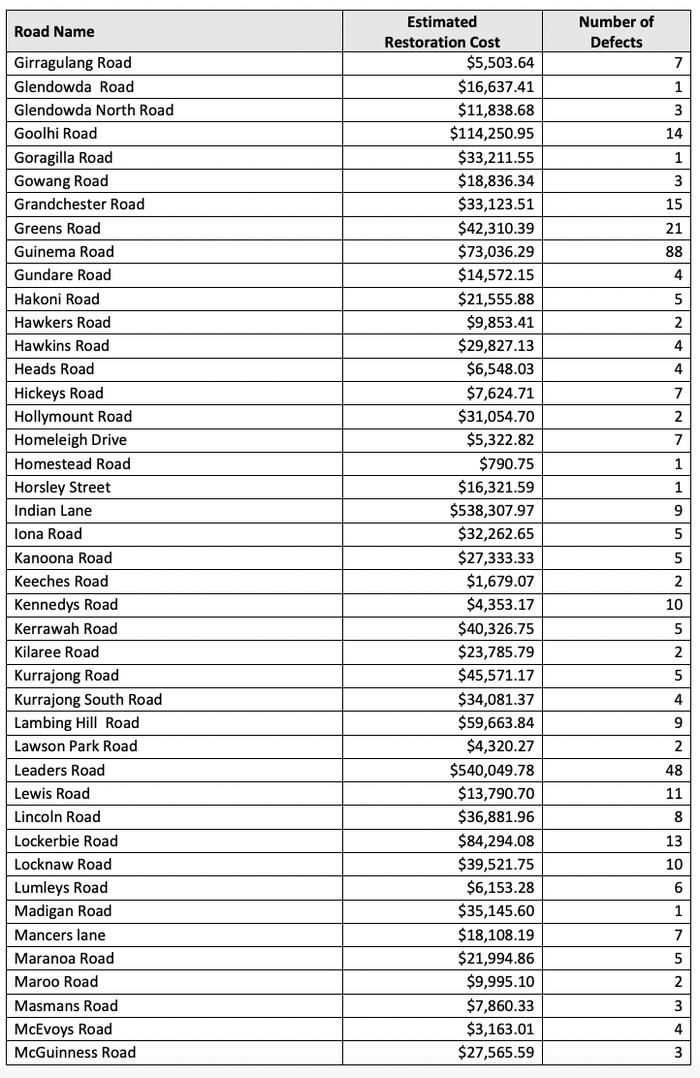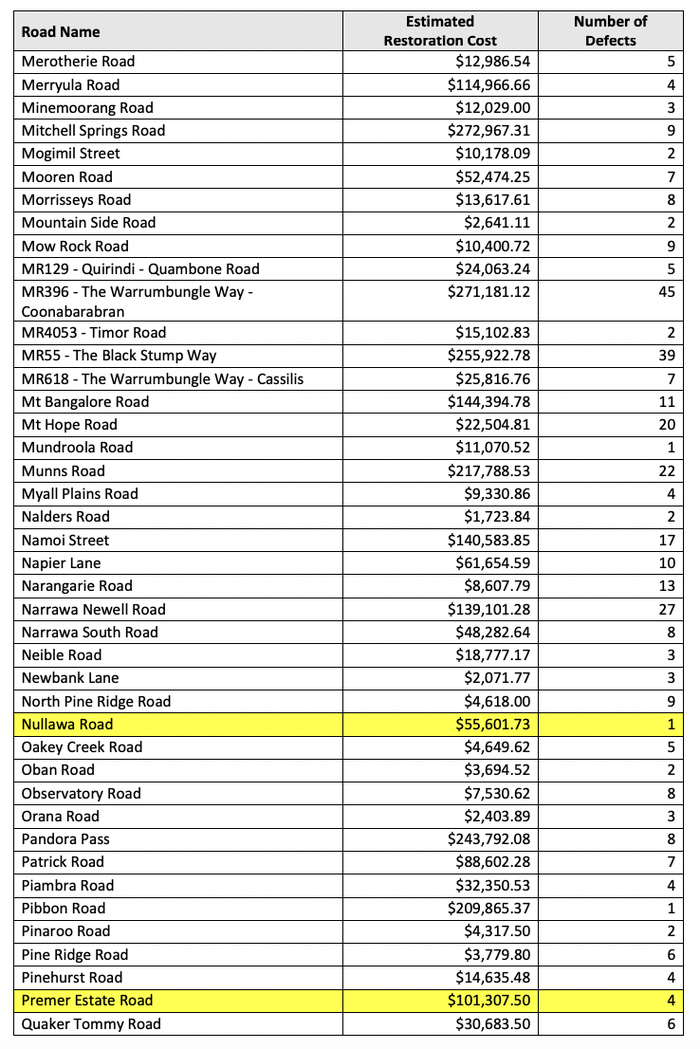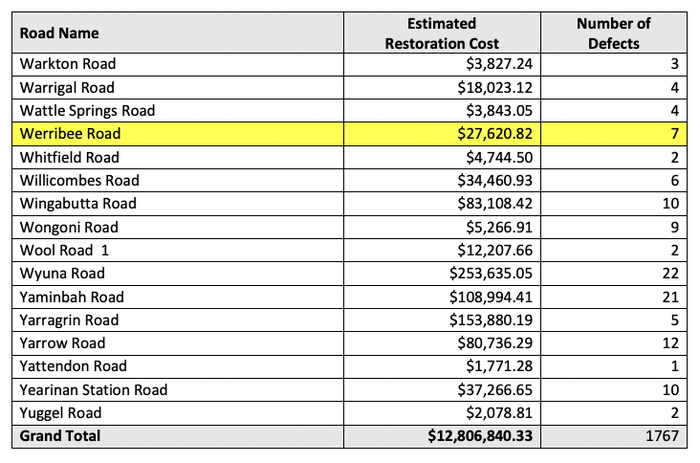 Back to News
Category
News / Community / Featured