News / Community / Featured / Social / 28th September 2023
Chimp's hanging up the clippers
Local barber, John "Chimp" Franklin has had his reign cut short as he retires due to health reasons. Chimp spoke to the Coonabarabran Times earlier this week, taking a look back over his impressive 67-year career behind the shears.
Coonabarabran may have a few more people walking around with long, unkempt hairdos as local legend and barber, "Chimp" hangs up the clippers for the final time.
Having sat at his barber shop for 67 years, his presence in Coonabarabran's main street made him somewhat of a local institution.
Over the years, he provided locals and travellers with cheap, stylish haircuts, many laughs, many a cigar and a sense of timelessness.
If only the worn-out tiles and vintage walls of the barber shop could talk.
His wife, Sandra, has supported him throughout the many years.
"There are stories in that shop," Sandra said.
"Older men would come in, just for a chat and if he heard anything, it would never leave the shop."
It seemed Chimp's loyalty to the locals meant that what happened in the shop, stayed in the shop.
The couple remembered the days when kids would walk past, always asking for a haircut.
Chimp would perch the kids on a stool, wet their hair, comb it back and send them on their way.
He said his popularity came from providing cheap haircuts, however, Sandra noted it was more than that.
She said Chimp would not raise the cost of his haircuts as he did it for the passion, not the money.
"I don't want to die robbing anybody," he said.
Chimp commenced learning how to cut hair when he was 14, alongside his uncle.
His uncle, however, did not believe he would make a good barber.
"I showed him," Chimp said.
He explained how he finished his apprenticeship at 18 and took over his uncle's shop one Saturday while he was away.
His first customer was Jack Renshaw, who was a Member of Parliament at the time.
Chimp eventually went on to open his own shop, covering all types of hair cuts over the decades.
Although he had seen the fashion and hairstyles change, he claims they were all his favourites.
His business had little struggles over the years. Sandra mentioned business slowed down when long hair came into fashion, otherwise his customers were loyal to Chimp and he was loyal to his customers.
The years spent at the shop allowed him to meet five generations of families, becoming a part of the lives of those who walked through the doors.
What's in a name?
His nickname also became a part of him – bestowed after playing football in fifth grade.
"A bloke said, 'you look like a chimp running down the football field'.
"I turned around and said, 'you look like a strawberry'.
"The names stuck with both of us."
The nickname eventually created a life ofitsown,astoymonkeys took over the shop.
The stuffed animals were given to him by customers, but it was his wife who first kicked off the 'monkey business'.
"It was Valentine's Day and I took one into the shop for him and people saw it and kept buying him more," she said.
Community
Chimp's legacy in Coonabarabran is so strong that some people in the community wish to turn his shop into a museum highlighting the respect held for Chimp's efforts amongst the community.
Chimp also has a strong connection to the town, having never wanted to, or thought about leaving.
He moved to Coonabarabran from Sydney's inner west and decided the small country town was his home for life.
After 67 years of old-fashioned barbering, Chimp did not want to retire.
It was the doctor's orders.
"His body is worn out, having his arms lifted all the time," Sandra said.
Both Chimp and Sandra are grateful for the genuine care and consideration received from community, around his retirement.
"Without the customers I would not have been there.
"They have all been very good to me," Chimp said.
Chimp leaves behind a legacy of good old- fashioned service and friendship – a character now embedded in Coonabarabran's history.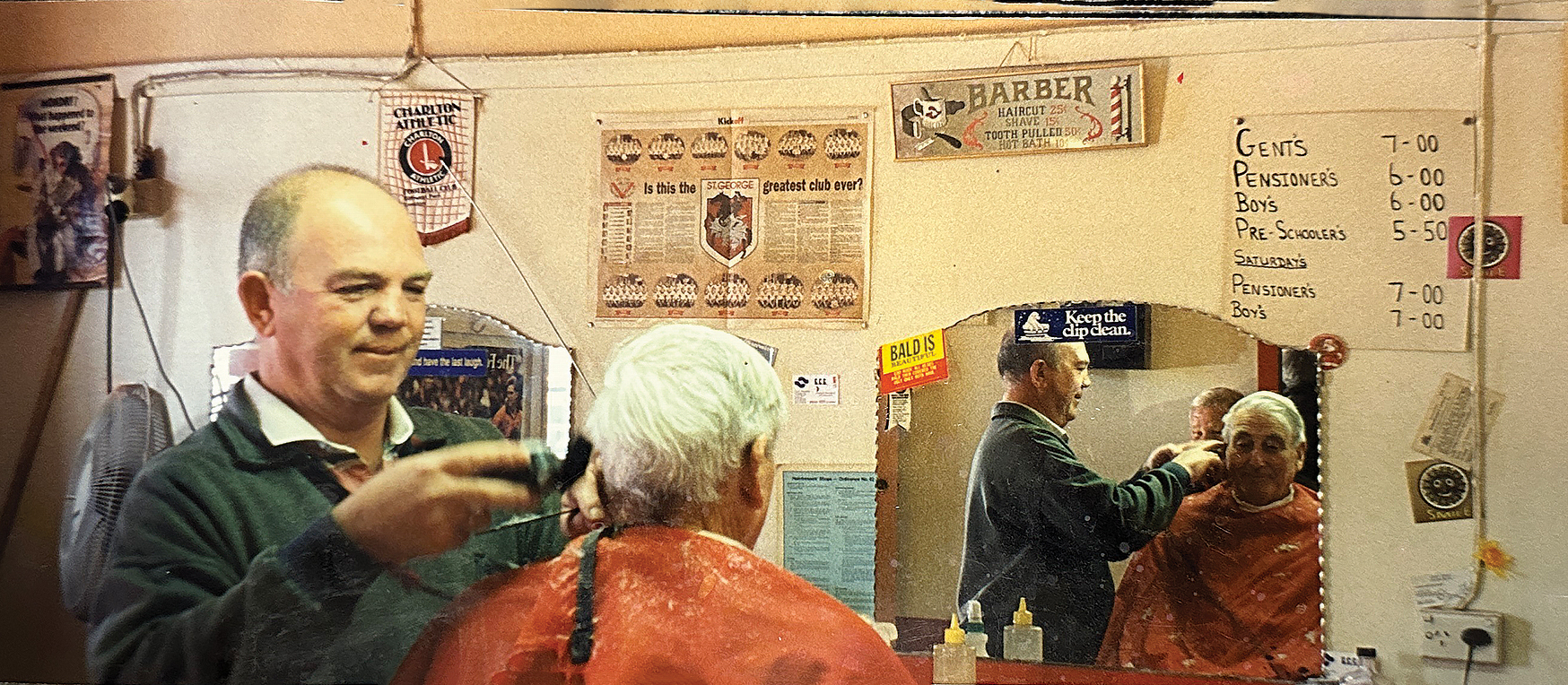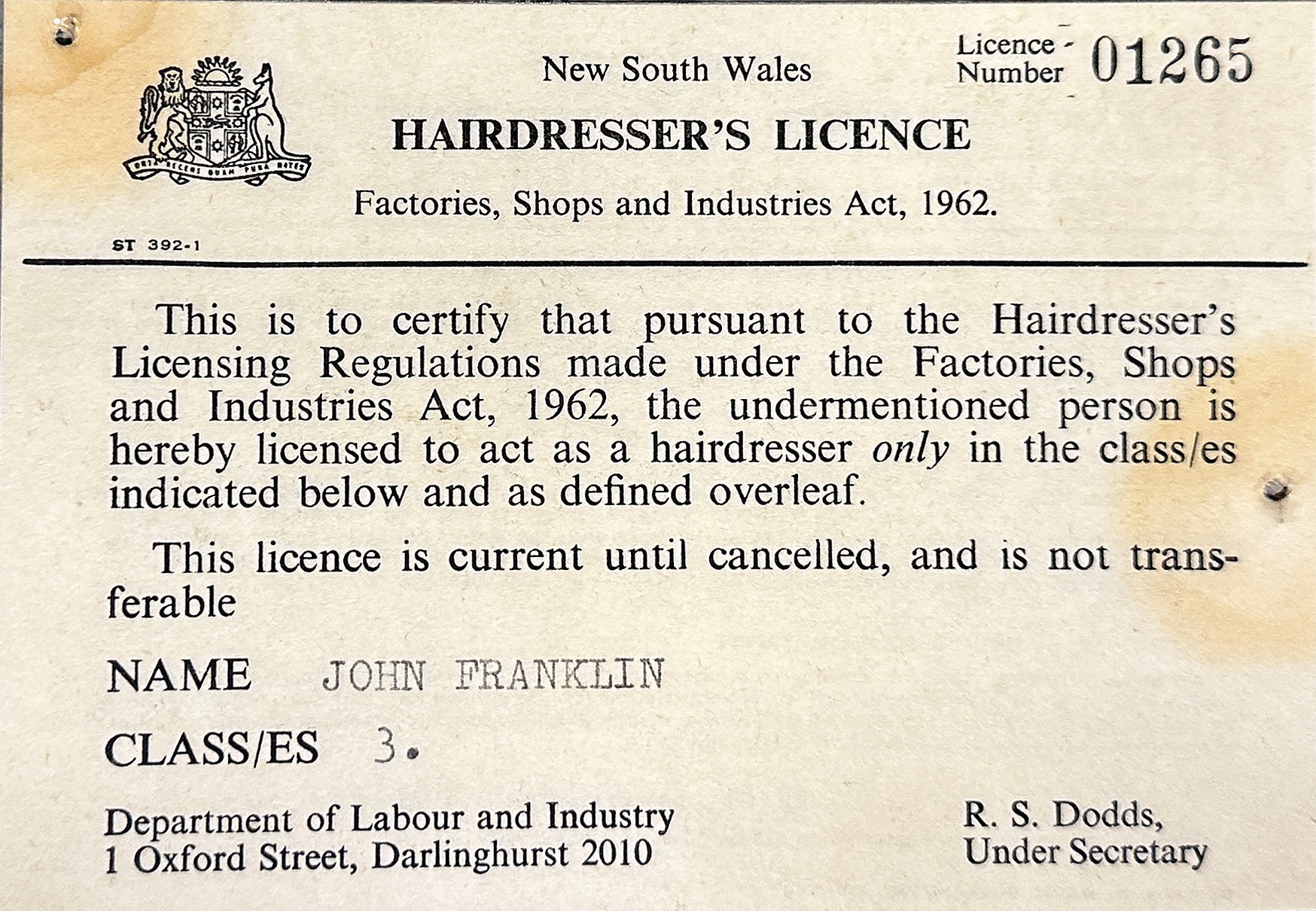 Back to News
Category
News / Community / Featured / Social