News / Featured / 21st September 2022
Natural disaster declared for Warrumbungle LGA
A state of natural disaster has been declared for the Warrumbungle Shire LGA following the recent flooding events of early August 2022.
NSW Nationals Upper House Member Scott Barrett said the natural disaster declaration means that funding and support is now available.
'Assistance is available to people whose homes or essential household items have been destroyed or damaged, and for business owners and primary producers who have suffered direct damage,' Mr Barrett said.
'Assistance is also available to Warrumbungle Shire Council to restore essential public assets like local roads.'
Any local homeowner, business owner or primary producer that suffered direct damage from flooding events of early August 2022 is urged to apply for the funding and support.
Assistance available under the DRFA for Warrumbungle Shire Council may include:
Help for eligible people whose homes or belongings have been damaged (eligibility criteria apply);
Support for affected local councils to help with the costs of cleaning up and restoring damaged essential public assets;
Concessional interest rate loans for small businesses, primary producers, and non-profit organisations; and
Freight subsidies for primary producers.
Assistance is being provided through the jointly funded Commonwealth-State Disaster Recovery Funding Arrangements (DRFA).
For more information, go to: www.service.nsw.gov.au/floods.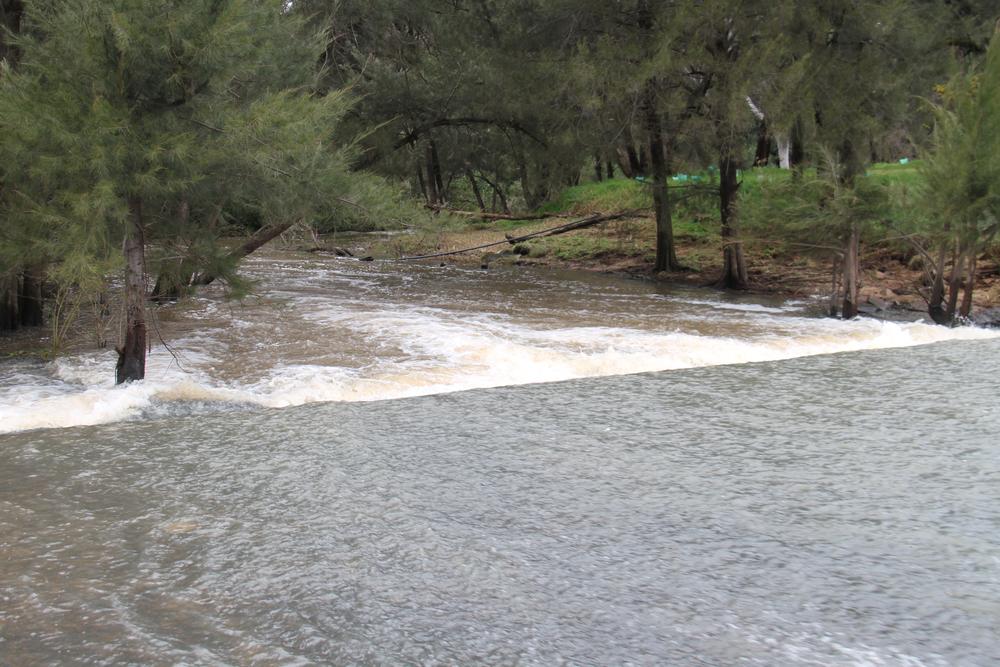 Pictured: Floodwaters rage over the top weir, Poundyard Weir in Coonabarabran, 15th August 2022.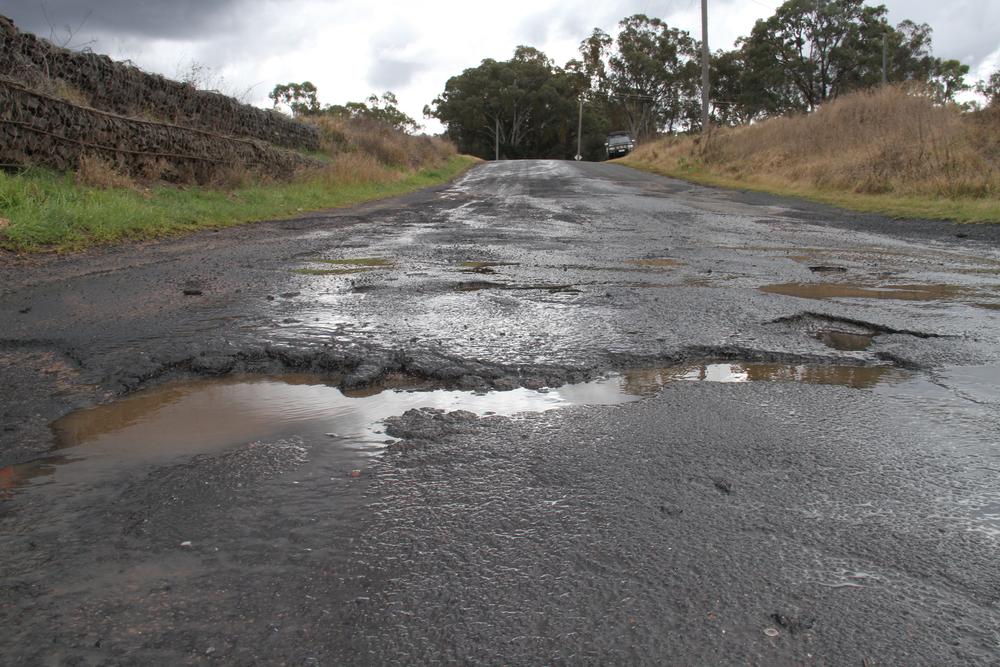 Pictured: Road damage along Namoi St, Coonabarabran, caused by the flooding events of August, 2022.
Back to News