News / Featured / 16th December 2021
New lease of life for old ambulance
Garry McGugan has come across an interesting piece of Coonabarabran history despite never stepping foot in town.
The Queensland-based car enthusiast came across the 1970 HG Holden emblazoned with 'Coonabarabran District Ambulance' on its side.
He purchased the unique vehicle in 2018, becoming its fourth owner in eight years, and has full intentions on seeing it restored to its original condition.
When complete, Mr McGugan said the car's first trip will be to its old stomping grounds of Coonabarabran.
Mr McGugan said that, at first, he was hesitant to purchase the car, but was eventually talked around.
"It was just sitting on a farm in Goulburn," he said.
"I spoke to the people at a museum in Wagga and they told me just how rare it is. And my wife talked me into it too, because she said how different it was.
"I've since been told there's only two left in NSW; the other one came from Dubbo and is now around the Newcastle area."
Mr McGugan said despite his initial reluctance, he'd fallen in love with the history display on wheels.
"I'm working towards returning it to its original condition," he said.
"I've spoken to a lot of people and no one has seen anything like it."
The vehicle has even been given a name that could possibly be traced back to Coonabarabran.
Mr McGugan said upon careful inspection of the stainless steel inside of the vehicle, he noticed an inscription scratched into the steel work.
"The inscription, which I think was done by a nurse or a doctor at the time in Coonabarabran, reads 'Julie' with 'JP' underneath it," he said.
"So I named the car Julie - and it actually really suits it."
Mr McGugan said an interesting factor helped Julie stand out from others, making it more unique.
"This car has barn doors that were hand made for it," he said.
"These vehicles usually came out with a tailgate instead."
The car enthusiast has already worked on a HT Kingswood which has been restored at all original and he said no corners will be cut on his new project.
"I've already put something like $35,000 into it and by the time it's complete it will be roughly around the $60,000-$80,000 mark.
"I'm really excited by it.
"I can't wait to finish it, which should be in around 12 months time, and as soon as it's done I plan on bringing it back to Coonabarabran for aweekend. It will be my first time there as well, so it will be a special trip."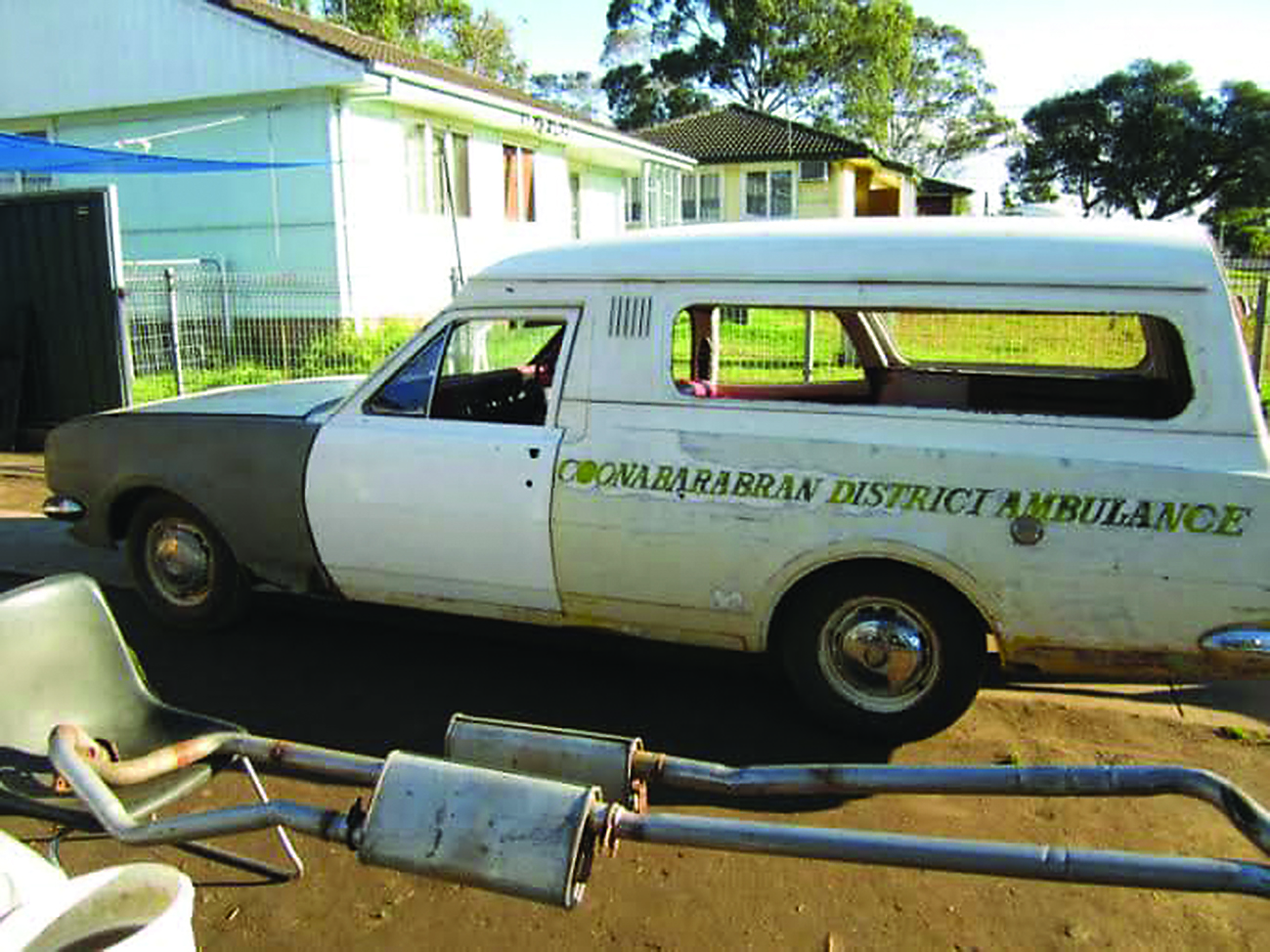 Back to News