Featured / News / 2nd November 2022
Siege in Binnaway concludes after almost 12 hours
A 58-year-old Binnaway man has been arrested following a nearly 12 hour siege on Wednesday, 2 November, during which shots were fired at police.
12.00PM, WEDNESDAY 2 NOVEMBER
There is an ongoing large-scale police operation happening in Binnaway.
Few details are available at the moment but police have cordoned off a section of Railway Street.
Police media representatives have urged the public to stay away from the area.
This page will be updated with information as it comes to hand.
UPDATE: 8.30PM, WEDNESDAY 2 NOVEMBER
It is believed the police operation in Binnaway has concluded, with a local resident surrendering to police.
UPDATE: 11.00AM, THURSDAY 3 NOVEMBER
The Binnaway man involved in yesterday's police siege is facing court today on 11 serious charges.
The 58-year-old was involved in a nearly 12-hour standoff that climaxed when he allegedly shot at police.
According to police reports, he opened fire on officers at the scene before being arrested a short time later. No one was struck by the rounds and it is still unclear at this stage if the man openly surrendered to police.
He was taken to Dubbo police station and charged with:
using carriage service to threaten serious harm,
stalking/intimidating intending fear, physical harm, etc.
use of offensive weapon to prevent lawful detention,
discharging firearm etc. with intent to resist arrest,
firing firearm in manner likely to injure persons/property,
use of unauthorised prohibited firearm,
possession of unauthorised prohibited firearm,
possession of ammunition without holding licence/permit/authority, and
intimidating police officer in execution of duty without actual bodily harm.
Grab next week's copy of the Coonabarabran Times for more on the incident.
---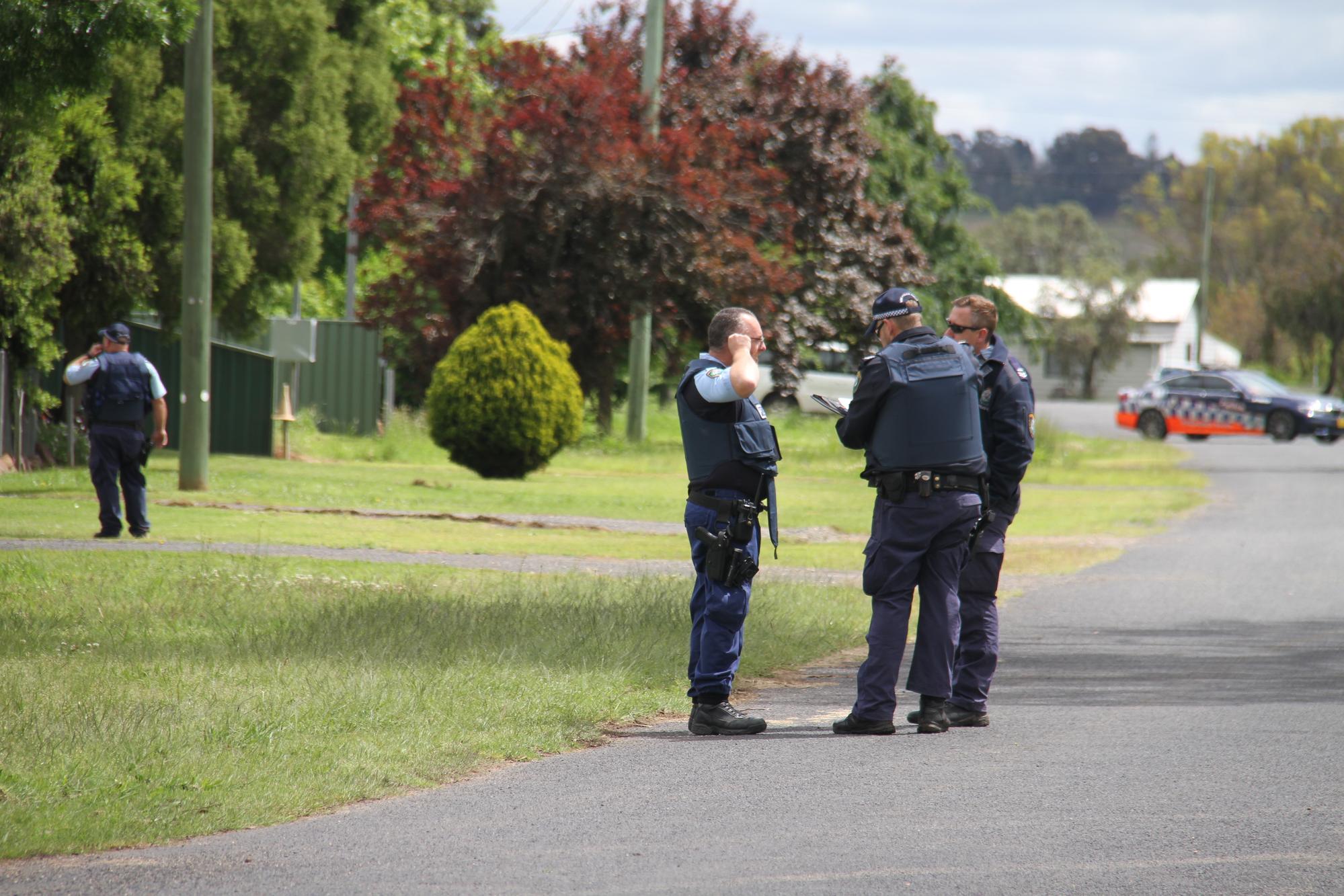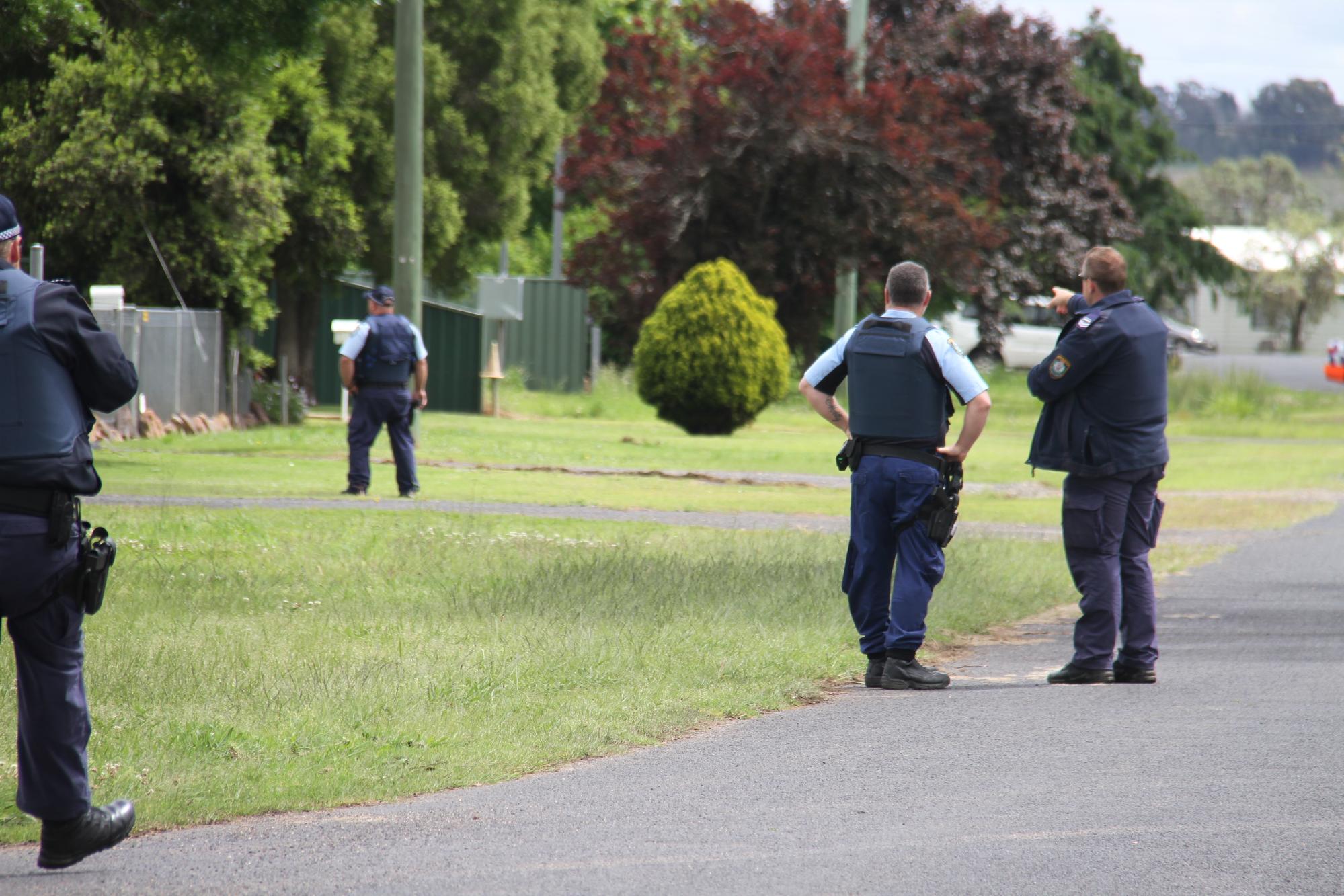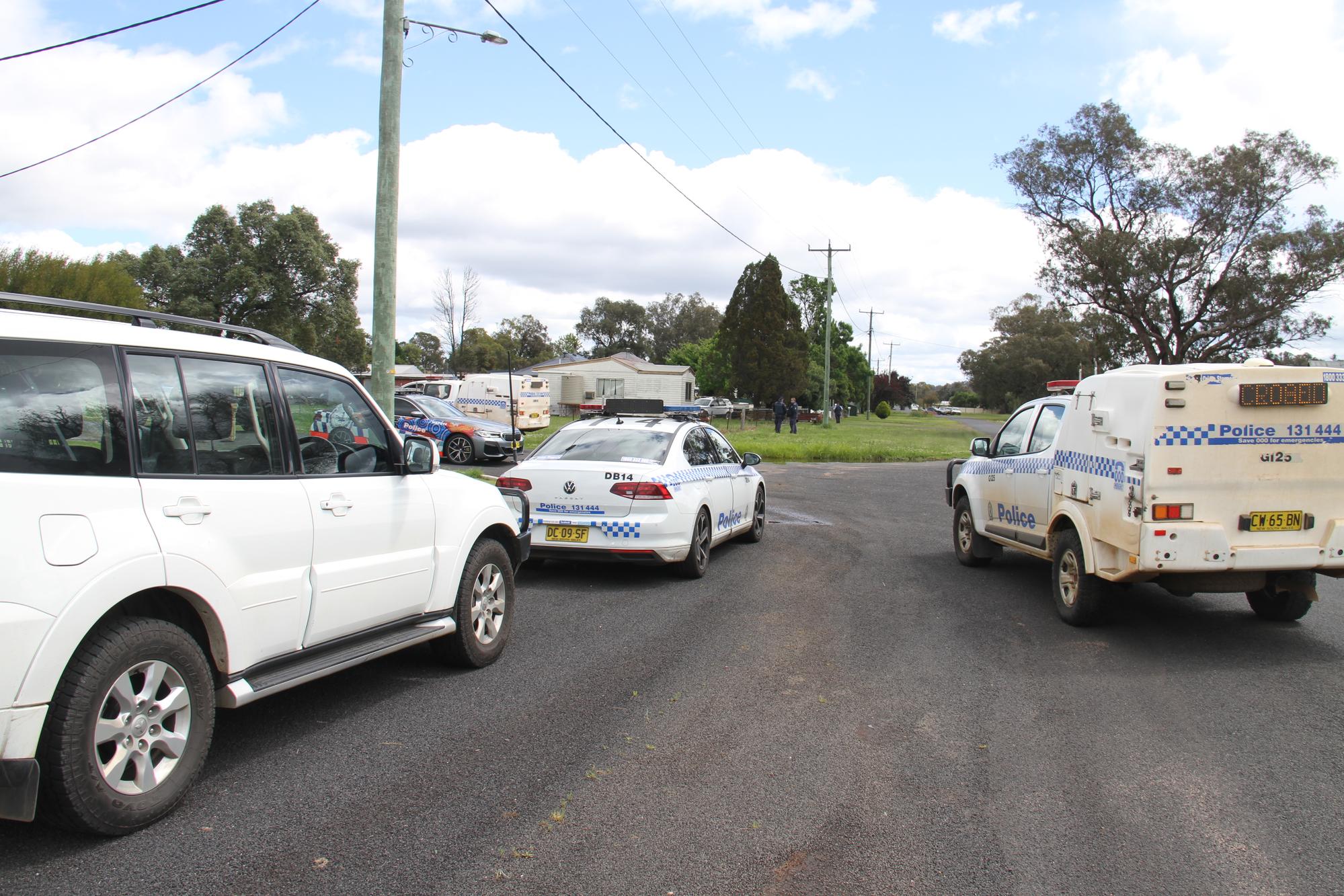 IMAGES: Police flocked to an incident in Binnaway on Wednesday 2 November, in a seige that lasted almost 12 hours.
Back to News