News / Community / Social / Featured / 2nd May 2023
The new issue of wattle is almost here...
After receiving rave reviews for the first wattle magazine, the team from the Coonabarabran Times is thrilled to announce their encore performance – wattle 2.0.
wattle 2.0 is at the printers and we can barely contain ourselves! Arriving in just a few short weeks, the second issue of wattle is brimming with exquisite imagery and remarkable stories – from sheep shearing to succulents, book binding to roller skating, the art of cheesemaking to restoring an old bank to its former art deco glory.
Editor, Kait Britton, says getting a second issue to print has been a labour of love.
"Publishing a magazine of this kind is no simple task – hundreds of hours have gone into bringing the concept to life.
"With wattle 1.0, we essentially started from scratch. Now, motivated by the overwhelming love we received for our first issue, we felt confident that wattle 2.0 would be welcomed with much anticipation and excitement from our readers, and will hopefully continue to blossom in the Warrumbungles and beyond."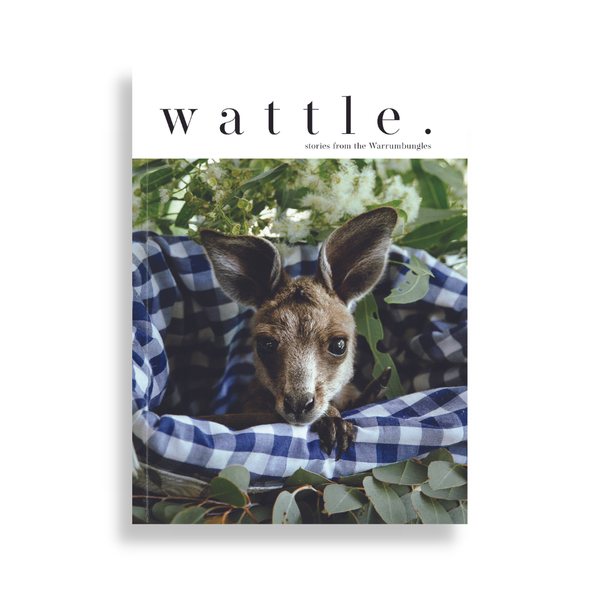 But an independent magazine in a small country town can't thrive on its own.
Says Kait, "If we want more wattle the people need to make it known! We really hope that the community will appreciate what we've created by supporting this project, purchasing a copy and spreading the word about wattle."
Designed and published by the Coonabarabran Times, wattle is the first magazine of its kind in the Warrumbungle region – a luxurious print publication with a focus on creativity, culture and community in the bush. Like the resilient native flower from which it takes its name, wattle is vibrant, beautiful and uniquely local.
The team at wattle believe that that regional media is making a hard-earned comeback, and people in rural areas are eager for, and deserving of, quality, innovative journalism to reflect the thriving communities in which they live.
All issue of wattle can be purchased at the Coonabarabran Times office or online at wattlemagazine.square.site
Back to News