Featured / Community / 29th May 2023
Rare find of pygmy possum
A very lucky little Eastern Pygmy Possum travelled some 70 kilometres in an Otto bin before being discovered.
After collecting green waste from a Coonabarabran supermarket, Alison Fowke and Bob Lines were feeding their farm animals when, to their surprise, they found a very cold, torpid Pygmy Possum in the bottom of the Otto bin.
The tiny, 18-gram possum was taken into care by Sue Brookhouse who, and after some detective work, found that the most likely place the marsupial originated from was a property near the end of Dandry Road.
The possum has now been returned to the bush after recovering from his travels and putting on enough weight to get him through winter.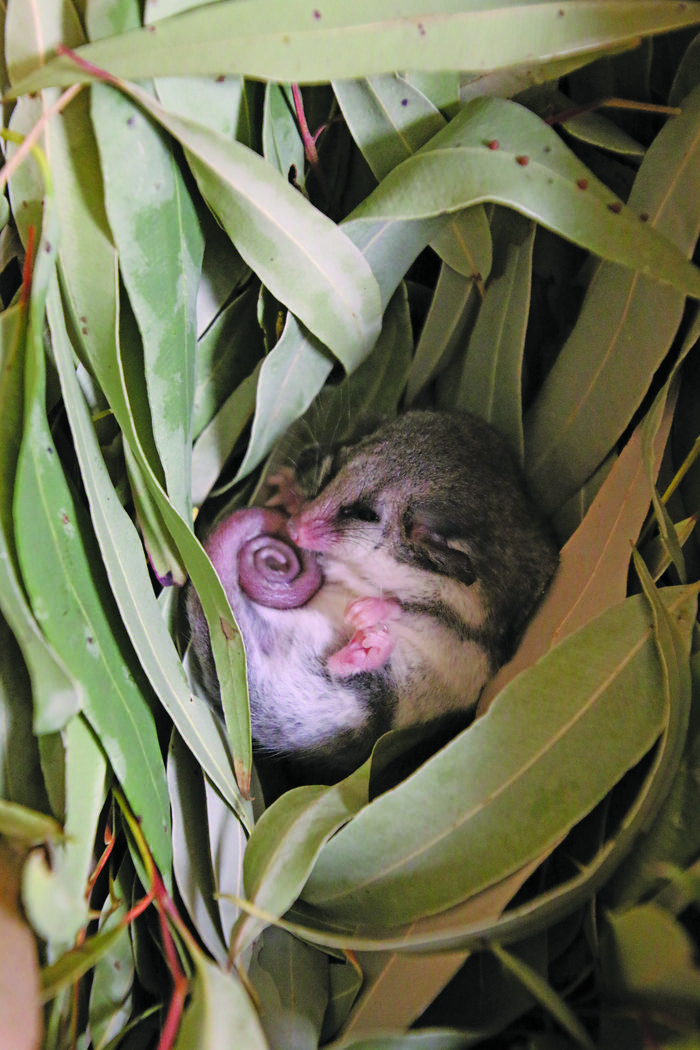 IMAGE: The pygmy possum, rare to this area, in torpor – a state of semi-hibernation which they go into in winter. Photo: Sue Brookhouse
---
Eastern Pygmy Possums are listed as 'Vulnerable' on the Threatened Species Schedule and west of the Dividing Range are a very rare.
"This is a first for me in the 27 years we have been here," Mrs Brookhouse said. "I used to care for them when we lived in the Blue Mountains, where they were more common – so this is a really signifcant and exciting find."
Pygmy possum sightings for this area are very rare, with most of the records coming from the Pilliga Forest.
Their preferred habitat is eucalypt woodland with damp gullies and thick, mid-storey shrubs, especially where the local Banksia marginata grow.
These tiny possums weigh between 20 to 40 grams and feast on the sweet nectar of Banksia flowers and eucalypt blossoms, which help them store extra fat in their tails so that they can survive winter torpor in their hollow-log home.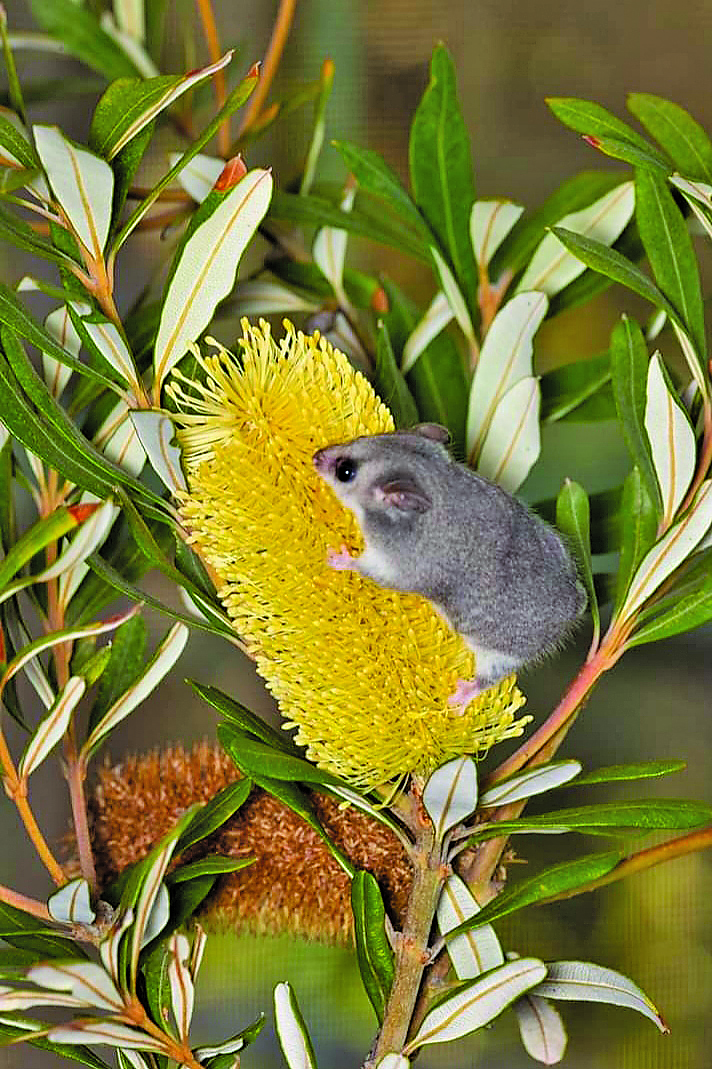 IMAGE: The pygmy possum on a Banksia marginata. Photo: Blake Estes.
Back to News