Featured / Community / News / Sport / 3rd May 2023
Unicorns kick off this Saturday
First grade rugby league action returns to Coonabarabran this weekend with round one of the Castlereagh League competition.
The Unicorns have been able to successfully field a team for 2023 after sitting out the competition last year in all grades due to a lack of players.
While the Unicorns are still battling an issue with player numbers - and as a result won't field an under 18s or league tag side - the good news is the first grade team are expected to be a strong and competitive side.
Unicorns club president, Steve Walton, said there was a buzz around the club ahead of the season opener.
"We're just super excited to be back playing in Coonabarabran and having a crowd again," Mr Walton said.
"There's a lot of work that goes on behind-the-scenes.
"A lot of people don't see what the committee does and we've all been working hard to make sure Coonabarabran have a team this year."
Coonabarabran will take on old rivals the Baradine Magpies, setting up a blockbuster in the first round of competition.
The side has received an early setback with previously announced captain/coach Dustin Crawley succumbing to an injury that will see him out for the entire season.
Mr Walton said it was a big loss not to have Crawley on the field, but he said the experienced campaigner will be able to concentrate on coaching and running the bench.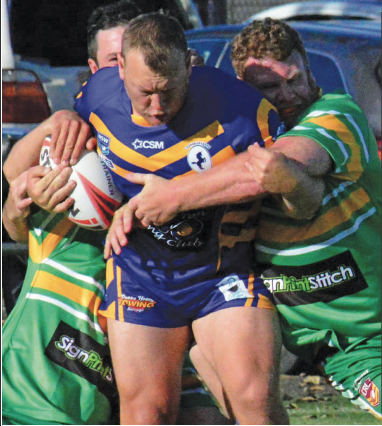 Coonabarbran Unicorns' captain and coach Dustin Crawley will be on the bench this season due to injury.
---
Although Coonabarabran have failed to field a league tag side there will be a game as a curtain raiser to the first grade match which will see the Baradine Magpies take on the Gilgandra Panthers giving spectators bang for their buck.
On Saturday, 6 May, the League Tag game will kick off at Coonabarabran's number one oval at approximately 1.15pm, followed by the first grade match at 2.30pm.
Back to News
Category
Featured / Community / News / Sport