Social / Sport / Featured / 19th October 2023
Unicorns shine bright at Presentation Night
The Coonabarabran Unicorns Rugby League Football Club celebrated its 2023 achievements in style on Saturday night, with a great turn out for its end-of-year presentation night.
Held at the Coonabarabran Bowling Club – the Unicorns' major sponsor, creative and colourful decorating by Poi Birtles,
Linda Kershaw, Jeanette Capewell and Brandon Nixon added a festive air to the proceedings.
Club president, Steve Walton thanked the 80-plus people in attendance, and congratulated the committee and players on a successful year.
"It was a bit of a hard road getting the club back to competition after a year's break, but we certainly came back fighting," Mr Walton said.
"While we sat out the 2022 season due to lack of players, this year we were not only competitive in the first-grade division – making the semi finals – but were able to field a side in the shortened reserve- grade competition.
"And look at the results of that! A premiership win!"
Mr Walton was re-elected club president at the Unicorns' annual general meeting held recently. He has been joined on the committee by Caine Thompson as vice president, and Frankie Capewell as secretary.
The club is currently advertising for coaches in all grades for the 2024 season – first grade, reserves (shorter competition), league tag and under 18s. Training will commence once coaches have been finalised.
Highlight of the evening was the announcement of the club awards, with many deserving players recognised for their achievements.
2023 AWARDS First grade
Leo Douglas Memorial Trophy for Player of the Year, presented by Lee Douglas – Harry Reardon
Player's Player – Harry Reardon.
Dustin Crawley Coach's Award – Tyson Farrell.
Rookie of the year – Bailey Reedman.
Best Back – Nick Willoughby.
Best Forward – Thomas Varty.
Reserve grade
Barry Harper Memorial Trophy for Player of the Year, presented by Donna Harper – Luke Taylor.
Player's Player – Trent Keeler.
Caine Thompson Coach's Award – Tyson Galvin.
Rookie of the Year – Sam Pickette.
Best Back – Tyson Galvin and Luke Taylor.
Best Forward – Will Abbott and Eddy Martin.
Club Person of the Year – Poi Birtles.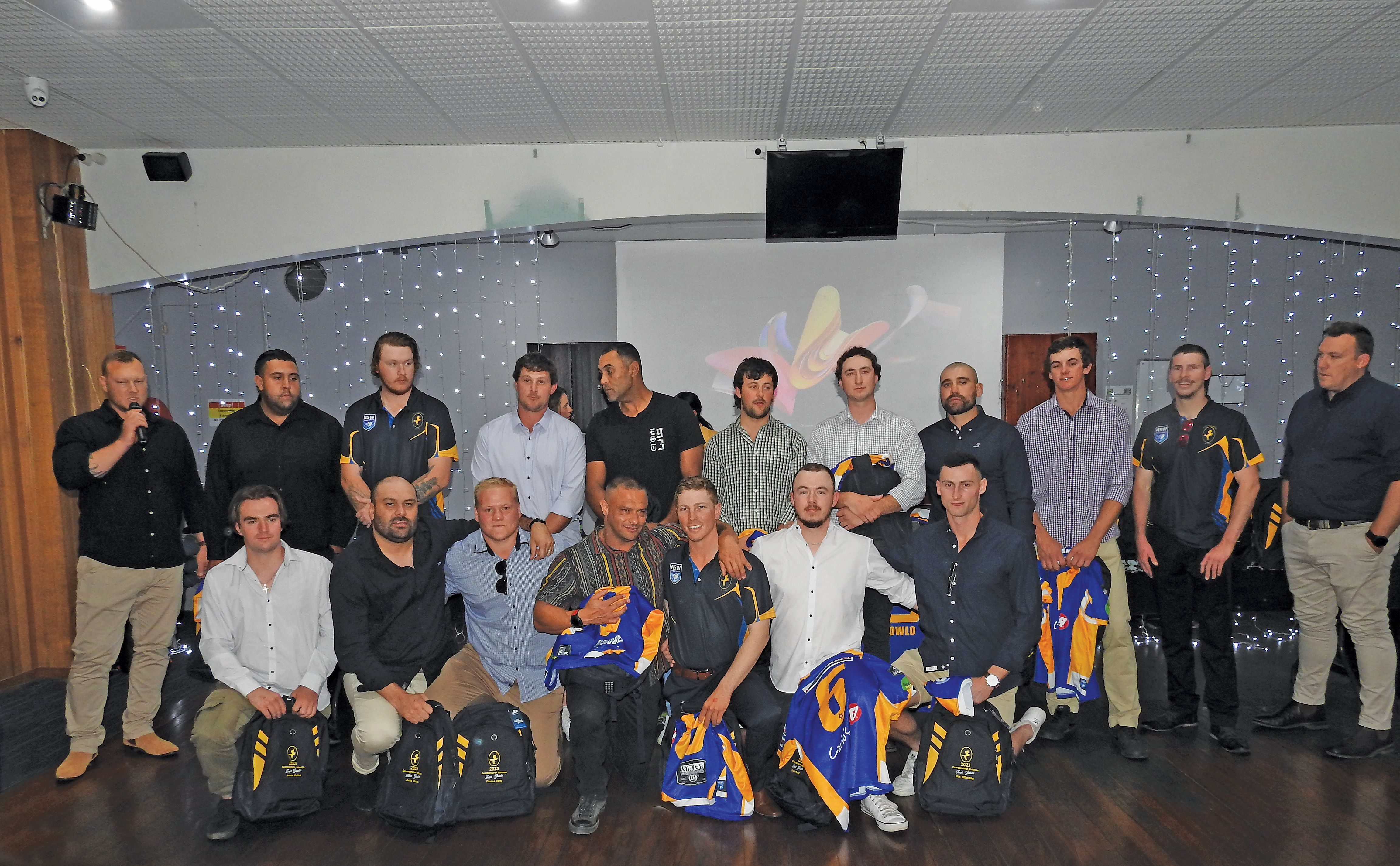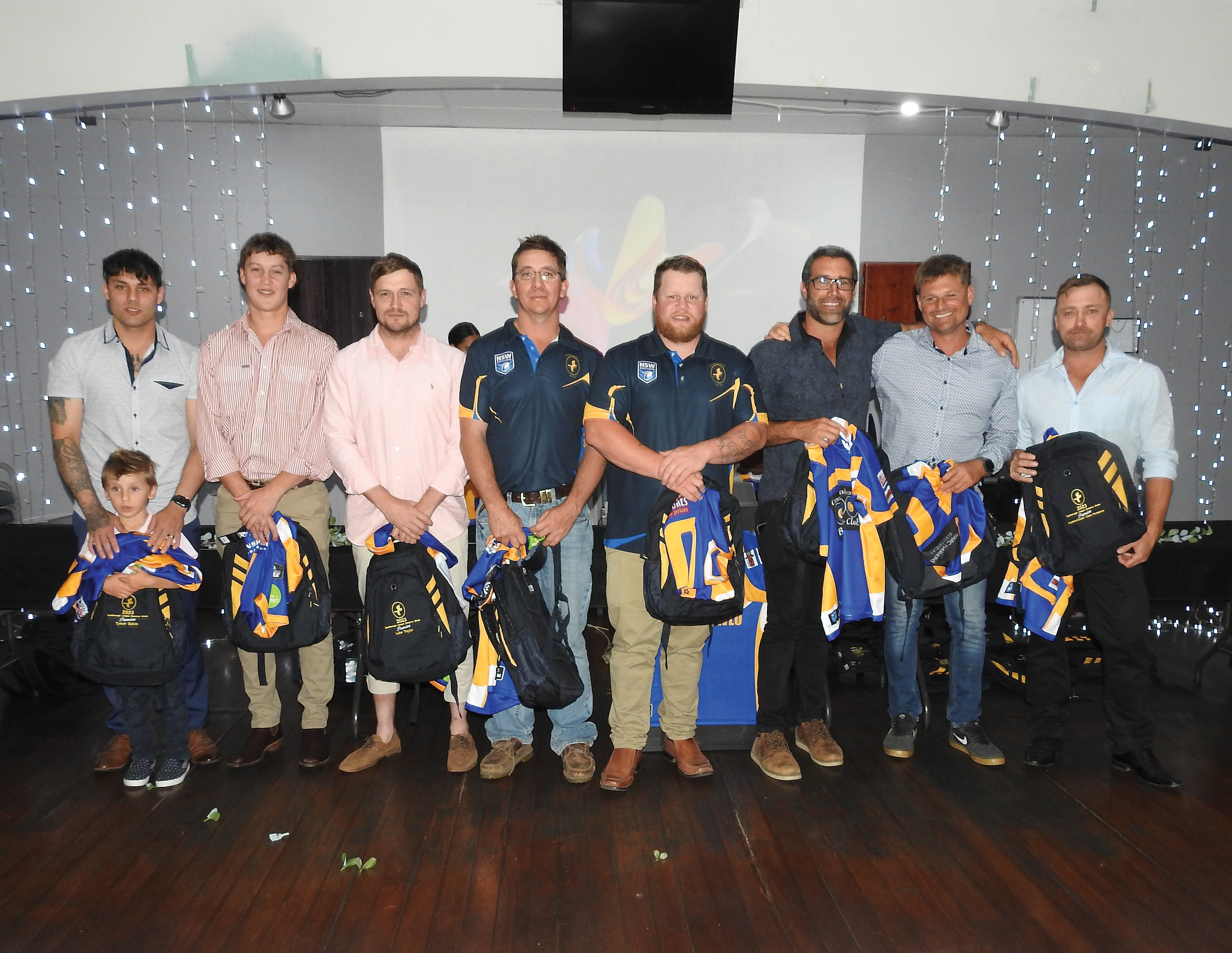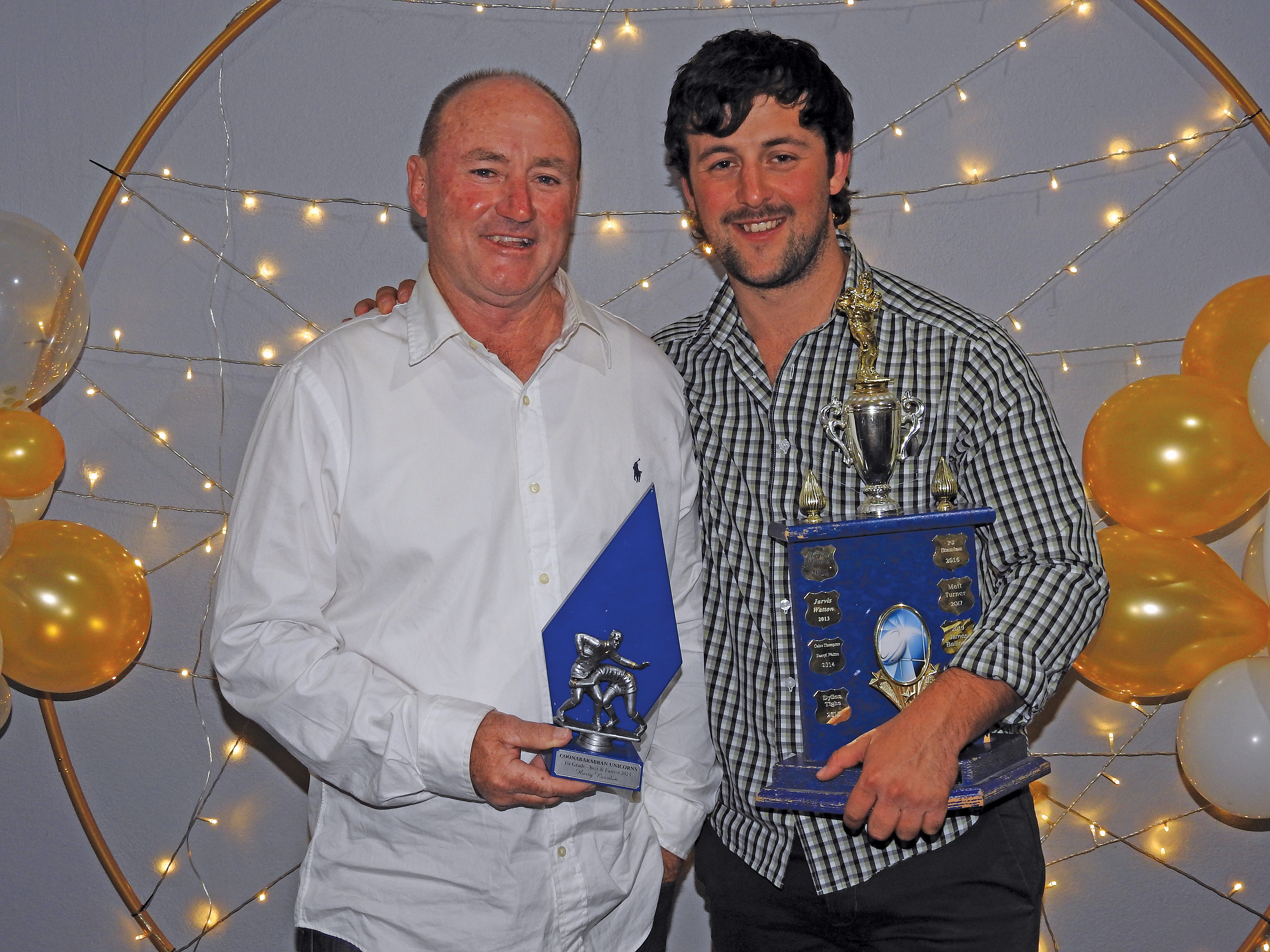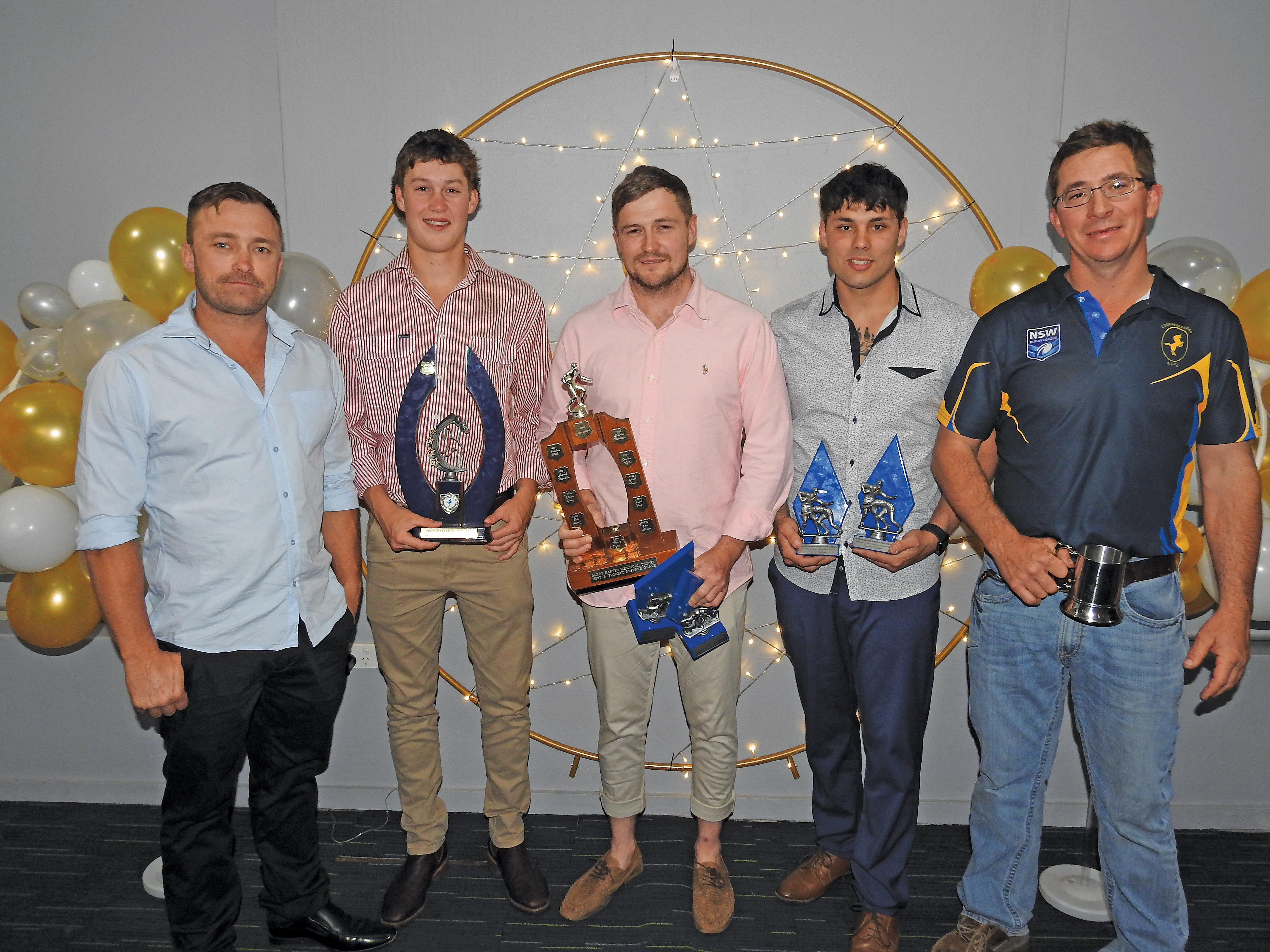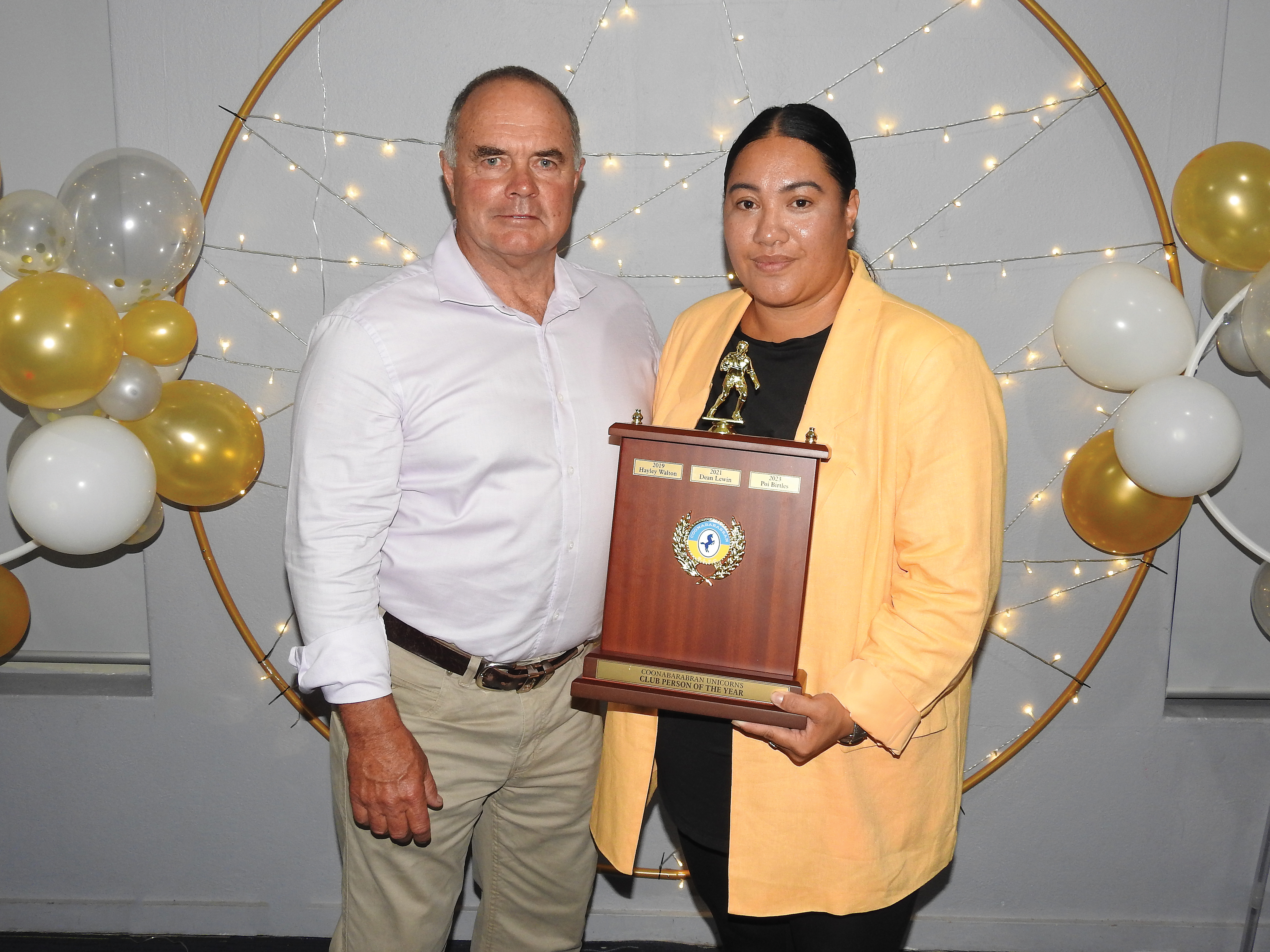 Back to News