Featured / Community / 13th March 2023
Warrumbungles snapped in photo competition
Photographers capturing the unique beauty of the Warrumbungles were among those recognised in the NSW National Parks and Wildlife Service's inaugural photo competition.
NSW National Parks and Wildlife Services announced the winners of their 2023 awards this month, with two images taken from within our very own Warrumbungle National Park.
Joint winner of the Landscapes and Vistas section was Ben Heaten with his photograph Deep Space, capturing the craggy skyline of Warrumbungle National Park at night, backdropped by a breathtaking vista of stars.
Ascending Crater Bluff by Gavin Kellett, also photographed in the Warrumbungles, received highly commended in the Enjoying Nature category. It depicts mountain climbers dwarfed by an exposed cliff face as they carefully inch their way up the precipice.
More than 8,000 entries were received in what was the first year of the competition, which aims to be an opportunity for nature lovers, amateur and professional photographers to "showcase the incredible beauty and diversity of our parks and help tell the story of our important natural places and cultural heritage."
According to the NPWS, Warrumbungle National Park was the most popular park photographed in the Central/North Western region for the competition.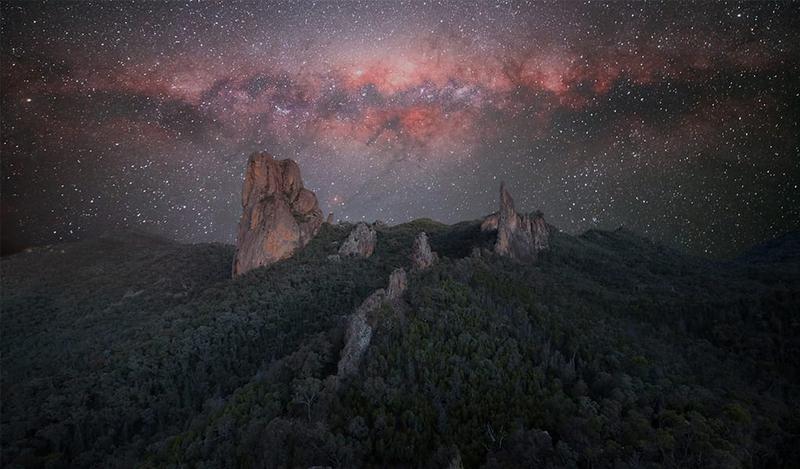 PHOTO: Starry night sky over 'the breadknife' rock formation in Warrumbungle National Park. Credit – Ben Heaton DPE
---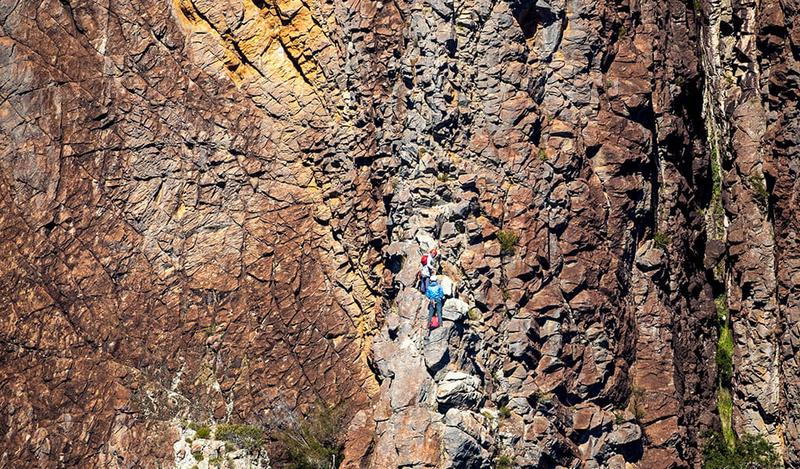 PHOTO: Rock climbers on a colourful, textured cliff face of 'Crater Bluff'. Credit – Gavin Kellett
---
Back to News