Featured / News / Business / Community / 13th June 2023
Women break with tradition
Women are choosing non-traditional trades as a career path and enjoying a new world of opportunities.
Local women Eleasha Gordon and Millie McEvoy have both chosen an unconventional career path in operating heavy machinery.
As they enter machines double the height of any human, these two women prepare for a day in their trade of earthmoving, breaking traditional gender roles with McEvoy's Earthmoving and Haulage.
The business is centred around maintaining and flling in roads and fire trails throughout national parks. This is important work, as it makes the roads safer and more accessible for workers, visitors and fire trucks.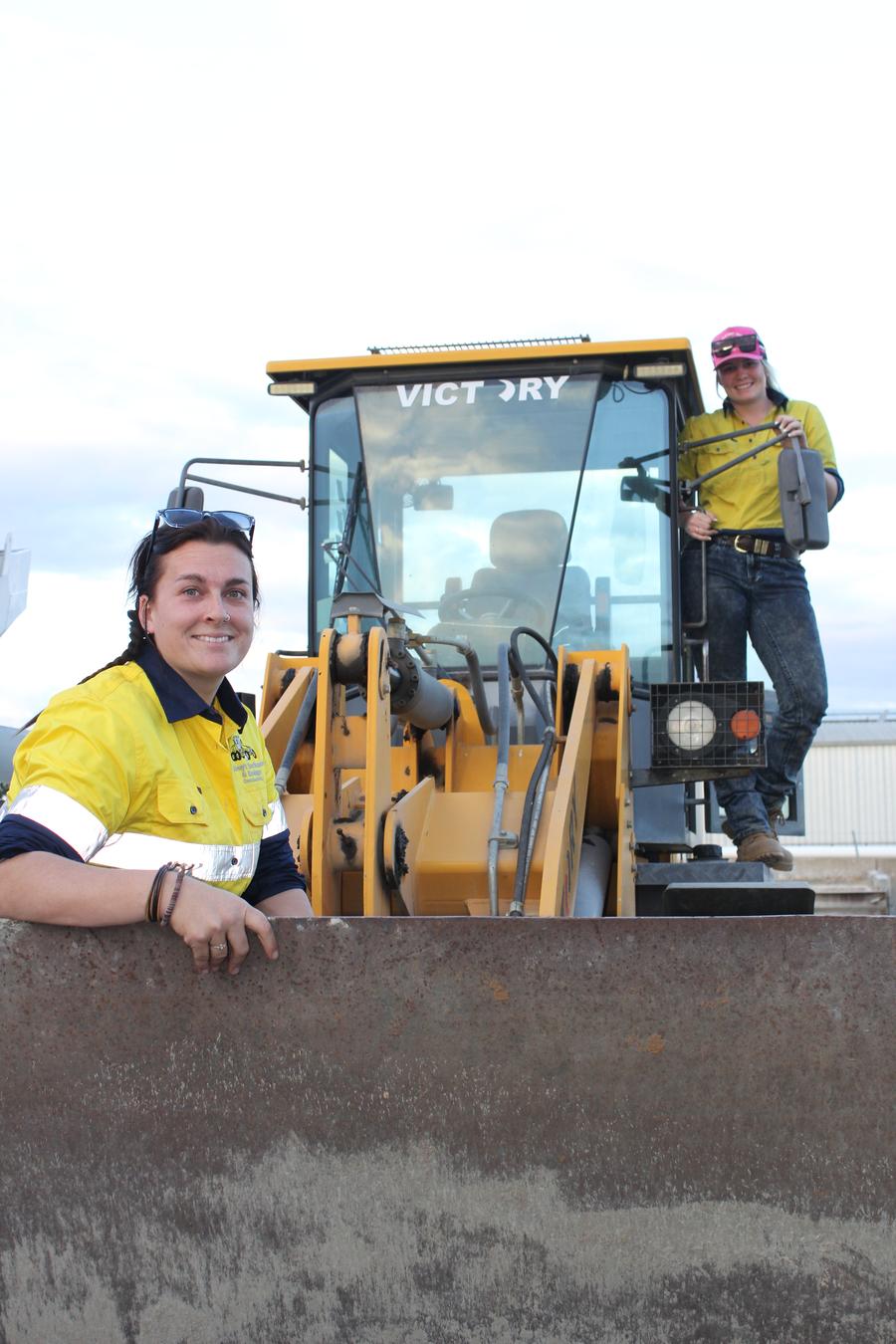 Eleasha Gordon and Millie McEvoy are tipping the bucket on traditional gender roles by working with heavy plant.
---
The opportunity to gain new skills and work outside without the confnes of four walls initially brought these women to the job.
The skillset gained when working with heavy plant creates a unique experience not found in classrooms or offces.
Millie described the advantages of a hands-on approach to learning and working in a trade.
"You aren't studying to be a mechanic, but you learn so much about the machine because you have to maintain it," she said. "You are in it every day. It is a part of the job."
Problems sometimes arise, but the women face the issues with cool heads.
For example, on the second day of the job a hose blew on one of the machines, but Eleasha was able to act professionally and replace it.
"It feels awesome operating machinery," she said.
"Get out there, do it and prove them wrong," Millie said.
However, the job doesn't come without a few waves and stares from the other men on the job.
"I guess it is not something usually seen," Eleasha said.
Representing women in trades is not unusual, however, it is becoming more common as workplaces become more inclusive. A non-traditional trade is one where women represent less than 25 per cent of workers. Through various mentoring programs and networking, the number of women in trades is growing.
Both Eleasha and Millie encourage anyone thinking of joining a trade to do it, regardless of traditional gender roles.
"Get out there, do it and prove them wrong," Millie said.
Back to News