News / Featured / 21st March 2023
Meet the candidates: NSW State Election – Barwon Electorate
ROY BUTLER
INDEPENDENT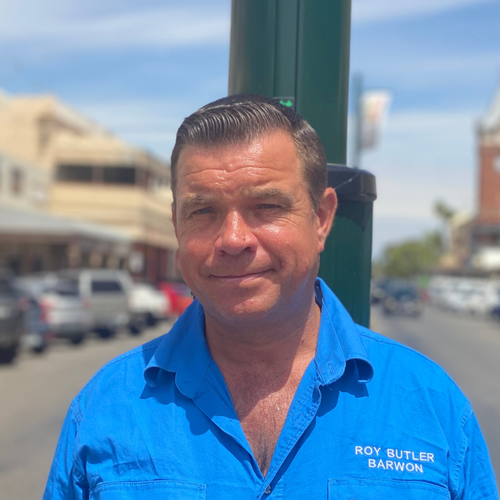 What do you feel are the top three issues affecting residents in the Warrumbungle Shire?
1. REZ (Renewable Energy Zones) and Inland Rail: The number of jobs it will bring to the area, but also making sure that local infrastructure can handle the surge in population and that the contractors on both projects leave behind legacy infrastructure in the form of such things as more housing, better roads and medical facilities.
2. Roads: Fixing the roads after the floods.
3. Housing: The shortage of housing that already exists which will be exacerbated by energy (REZ) and transport projects coming online in coming years.
What is your position in relation to coal seam gas, with particular reference to the Narrabri Gas Project?
To me, the Narrabri coal seam gas project makes no sense financially or environmentally. The perceived shortage of gas is the product of a failure of government policy, for selling gas cheaply overseas but failing to keep some in reserves in times of high gas prices. The Port Kembla Project will meet 75 per cent of gas needs. On top of that are the environmental problems related to extracting the gas. The process involves drilling down through our precious aquifers and there are no guarantees that this won't damage our underground water supplies. The wells they drill are supported by concrete and steel and they will be relying on the integrity of those wells to hold out forever.
Why should people vote for you this election?
In my first term I have had some incredible achievements, particularly bringing record funding to Barwon. This is not by accident. I have been able to forge good relationships with ministers and the premier and they have been very responsive to the needs, problems and concerns of Barwon, because I have been there to bring attention to the things that Barwon needs. As the government's numbers dwindled they also became more reliant on the crossbench for support. If there is a hung parliament or a minority government that will give me even more influence with whoever forms government.
I have also established good relations with the Labor leader and his shadow ministers, so if they end up forming government, I will be able to continue bringing attention to Barwon.
If a candidate from a major party is voted in that would stop. Either they would be in opposition, which means nothing much would get done for four years, or if they are in government they would have to toe the party line, which might not be in the best interests of the electorate. If the constituents want me back for a second term, together we will be able to continue to build on the successes of my first term and see through some of the things that we have started.
---
PAT SCHULTZ
THE GREENS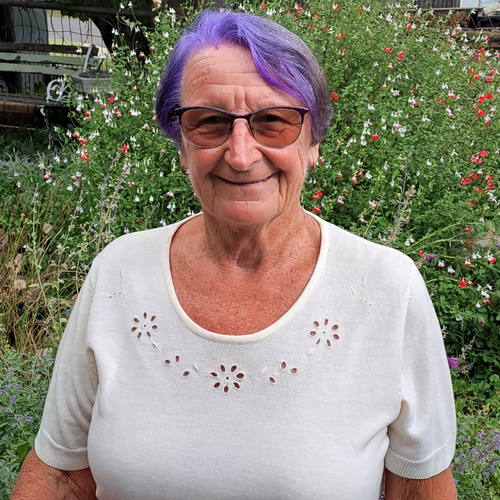 What do you feel are the top three issues affecting residents in the Warrumbungle Shire?
The first is health. As in so many rural areas we don't have enough GPs. State government intervention is essential, and I believe there needs to be incentives to practice outside 'NSW' – the Newcastle-Sydney-Wollongong cluster. The state government should urge the Commonwealth to allocate more Medicare provider numbers to areas needing doctors in rural and remote areas. University fee relief should be available to graduating doctors who choose to spend five years or more in remote and rural areas.
The second is coal seam gas mining. The expansion plans pose a real threat to farmers, natural ecosystems and communities, and will further contribute to global warming. We must protect the environmental values of the Great Artesian Basin and the region's agricultural riches.
There are numerous other issues that are urgent, but we must deal with housing availability and affordability. We need to open our eyes to the increasing number of singles and families who are at risk.
What is your position in relation to coal seam gas, with particular reference to the Narrabri Gas Project?
I have personally fought coal seam gas for the last 11 years. I have run tag-a-long tours for 10 years, introducing hundreds of people to the beauty and destruction of the Pilliga, with the aim of stopping Santos. I have written a book, 'The Plundering of the Pilliga and Surrounding Farmlands'. If we can beat Santos in the next few months I will not have to do a third reprint. Santos coal seam gas has contaminated one bore, for which they have been charged and found guilty. Farmers have unusable bores, but Santos refuses to take responsibility for them. The protection of the recharge zone of the Great Artesian Basin is essential.
Santos wants to drill 850 coal seam gas wells in the recharge zone. The Narrabri Gas Field coal seam gas mining will produce millions of litres of salty, contaminated water, yet Santos has not indicated how this water will be managed.
Coal seam gas is not compatible with agriculture. It will destroy agriculture and property values on the Liverpool Plains and North West NSW. Insurance companies have refused insurance to properties invaded by coal seam gas. Coal seam gas mining and the pipeline must be stopped.
Why should people vote for you this election?
I care about people, and I understand the challenges of managing small business. My husband was a small business owner for 50 years. At times we earned less than the employees. We had a farm property and bred Angus cattle. I have lived through droughts and had to choose between not feeding our stock and selling up at a loss. I have worked as a nurse, managed youth services and intellectual disability housing services, and worked as a community mental health support worker. My life experience is broad, and if elected I will represent all constituents equally.
---
Joshua Roberts-Garnsey
LABOR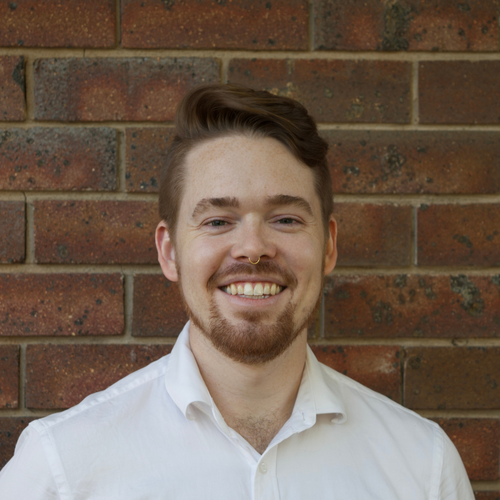 What do you feel are the top three issues affecting residents in the Warrumbungle Shire?
1. Health: We heard at the NSW Parliamentary Inquiry into health outcomes and access to health and hospital services in rural, regional and remote NSW, which the Liberals and National's objected to, the disparity in healthcare between metropolitan and regional areas. Notably, Warrumbungle Shire Council's submission detailed hospitals running out of basic antibiotics and 'any attempt to source basic medical equipment being mired in red tape and excessively tortuous approval pathways'.
NSW Labor has a comprehensive plan to address the crisis in rural healthcare. This includes recruiting 500 regional paramedics in the first term of a Labor government, introducing minimum and enforceable safe staffing levels to public hospitals across the state, and introducing health study subsidies to attract staff and retain talent to the NSW public health system.
2. Education: NSW is in the midst of a chronic teacher shortage crisis, with 55 per cent of these shortages being identified in regional and rural schools. I know this is being felt across the Warrumbungle Shire.
Labor will convert 10,000 casual teachers to permanent to offer educators more certainty and cut administration hours for teachers by five hours a week. Labor will also end the failed overseas recruitment program which cost $13.5 million and only recruited four teachers. Instead, Labor will redirect these funds to actually recruiting NSW teaching students into schools.
We will end the historic underfunding of public schools and establish the $400 million Education Future Fund as well as establishing a permanent and ongoing literacy and numeracy program.
3. Housing: In the Warrumbungles alone, over the past 12 months rental costs for houses has increased by 11.1 per cent and low-rise units by 18.3 per cent.
NSW Labor will abolish the forever tax on the family home; reduce or remove stamp duty burden for over 95 per cent of first home buyers; protect tenants from unfair evictions by introducing a requirements for reasonable grounds for ending a lease, implementing transferable bonds and making it easier for renters to have pets in their homes.
Labor will also deliver five-year secure funding for community organisations including those which offer housing and homelessness services.
What is your position in relation to coal seam gas, with particular reference to the Narrabri Gas Project?
NSW Labor supports the Narrabri gas line as it has gone through an independent approval process.
Why should people vote for you this election?
NSW Labor has a plan for healthcare, education, skills, cost of living, our roads. It's time for a fresh start in NSW and in the Warrumbungles, only Labor can deliver that.
---
ANNETTE TURNER
THE NATIONALS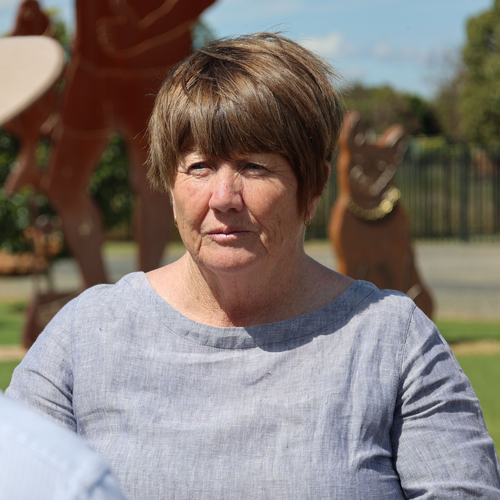 What do you feel are the top three issues affecting residents in the Warrumbungle Shire?
1. Cost of living: Many people in Barwon are feeling the strain of rising living costs. I will be pushing forward to expand the more than 70 ways to save in Service NSW that currently includes Back to School Vouchers, low income rebates, gas rebates and Active Kids Sport vouchers.
From my perspective, these are great initiatives, however, there needs to be additional vouchers and rebates for regional people. For instance, the NSW Nationals pushed hard for the $250 regional seniors' travel card and the $250 regional apprenticeship travel card to balance the scales and cover the costs of fuel, bus or trail rides.
These need to go further by supporting regional small businesses, farmers and key workers such as teachers and nurses.
• Roads and infrastructure.
• Health: Access to quality healthcare is a basic right and I recognise that rural areas in Barwon often face unique challenges in this area.
Plain and simple, we need more nurses. I will be advocating for better incentives to come to the bush which includes boosts in pay and better support for housing.
I also believe that we can invest more in telehealth technology to improve access to medical care. This will complement the $1.2 billion that the NSW Nationals have committed to critical health infrastructure if re-elected.
I also believe in reducing crime. Crime reduction requires a comprehensive approach that involves addressing the root causes of criminal behaviour. It is my personal belief that this needs a comprehensive approach by investing in education, mental health services, and job training programs can help reduce crime rates.
Additionally, we need to be supportive of our local police. In terms of specifics, I will be pushing for more funding to develop youth Centres and PCYCs.
What is your position in relation to coal seam gas, with particular reference to the Narrabri Gas Project?
I never agree that permission should be granted for people to enter anyone's property, whether that be individuals or companies.
And while I understand that NSW needs miners in jobs and gas pipeline, I certainly do not think people should be forced to let people onto their property whenever they want.
Why should people vote for you this election?
This election, people have a choice. A choice between keeping money in the bush, or sending your money to Western Sydney.
The Nats have backed Barwon ever since our inception. This is the only reason that in the last four years, Barwon has seen record funding while not even having a Nats local member.
Look, I am not a politician by trade, but having been born and bred here, raising my children and grandchildren here, having travelled the state as president of the NSW CWA and as a grazier, I don't just know what Barwon's issues are – I have lived them.
And the only way we can sort these issues is to back someone who is part of a team and is prioritising fighting for regional families. Not someone who may back the Labor / Greens plans for Western Sydney over their own back yard.
I'm fired up and ready to bring change to Barwon and I have the support of my party to get stuff done.
---
THOMAS MCBRIDE
PUBLIC EDUCATION PARTY
What do you feel are the top three issues affecting residents in the Warrumbungle Shire?
1. Underfunding of public schools and TAFE colleges.
2. Desperate shortage of qualified teachers which discriminates against public school children.
3. Reduction in health care services due to government inaction.
What is your position in relation to coal seam gas, with particular reference to the Narrabri Gas Project?
We advocate for renewable energy sources, including solar and wind, which will be sustainable forever, as opposed to gas which is a polluting, finite resource. We suggest that the land on which this project is based be turned over to the construction of a fully-functioning, renewable-energy facility which will provide clean jobs and contribute to a positive, long-term future for our community and our planet.
Why should people vote for you this election?
The education of our children is the highest priority for our party, in particular, those children who attend public schools and TAFE colleges. For the past 12 years, this government has slowly eroded the resourcing and funding for public schools, which has resulted in lost learning opportunities and a denial of a proper education to which our children are entitled.
Our communities, and others in rural locations, have been discriminated against by the government in the areas of healthcare, transport and education through the underfunding of resources and infrastructure.
Our party aims to be a voice to put right these many wrongs that have been inflicted on rural communities by a Sydney-focused government.
---
CANDIDATES WHO FAILED TO RESPOND TO THE QUESTIONNAIRE: Paul Britton - Shooters, Fishers and Farmers; Stuart Howe - Independent; Ben Hartley - Legalise Cannabis Party.
Back to News