Community / News / Featured / Sport / 11th May 2023
Ellen on the run for breast cancer
As the Mother's Day Classic draws closer, local resident Ellen Nilsson is preparing to honour her grandmother by participating in the fund-raiser.
Australia's biggest fun run and walk for breast cancer research, the Women in Super Mother's Day Classic, will be held in more than 70 locations nationwide – including Coonabarabran.
As part of the event participants can celebrate, honour and raise vital funds for those impacted by breast cancer.
This year will mark the 26th year of the Mother's Day Classic.
Coonabarabran woman Ellen Nilsson, who is taking part in the run, said the event touched close to home for her.
"My grandmother died of breast cancer and it was emotionally devastating for the family.
"It's a horrible disease so it's a good chance to get out and do something fun for a good cause," she said.
"I'm looking forward to it. I'm going to do the four kilometre distance, but I haven't been doing a lot of training lately – so we will see how I go."
Mother's Day Classic CEO, Zara Lawless, said the event had always been well supported.
"Over 1.5 million people have participated in the Mother's Day Classic for breast cancer research in the past 25 years, donating $41.5 million, and each year we are building on the success of the event," Ms Lawless said.
"By signing up for the Mother's Day Classic you are joining a passionate, pink, and purpose-driven community united in the fight against breast cancer.
"We cannot wait to see everyone suiting up, showing up and standing stronger together on Mother's Day as we bring communities back together across Australia."
Coonabarabran classic
The Coonabarabran Mother's Day Classic will be held this Sunday, 14 May. Warm up is at 8.45am and the walk and run will begin 9am.
The course starts and finishes at the Neilson Park Rotunda and follows the same four-kilometre route as in previous years.
Participants and friends are encouraged to enjoy the beautiful park with family for a 'Mother Goose Picnic'.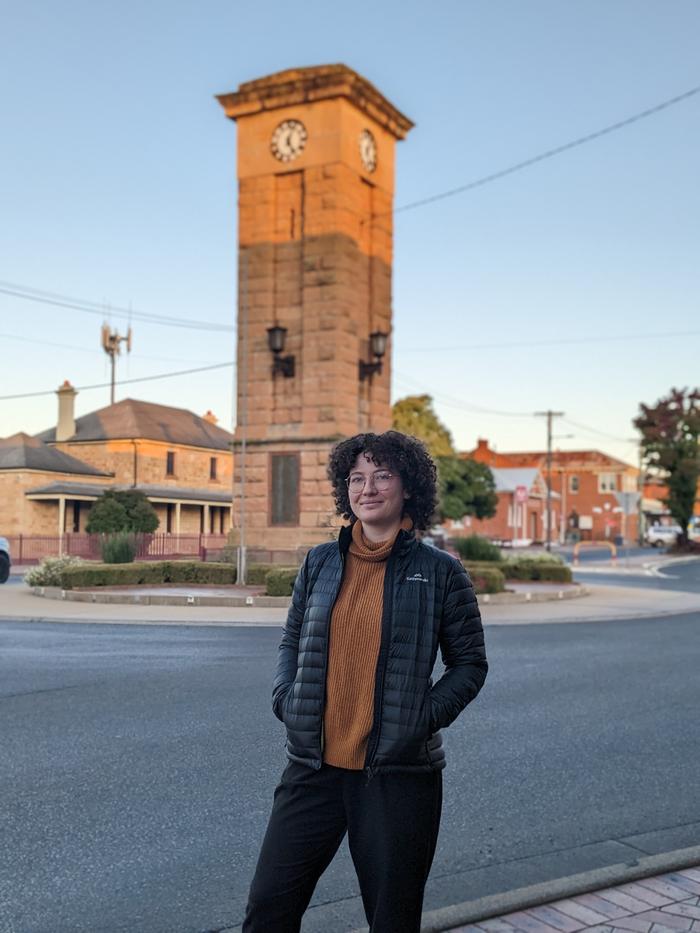 IMAGE: Ellen Nilsson will run in the Mother's Day Classic in Coonabarabran on Sunday, in honour of her grandmother.
---
Back to News
Category
Community / News / Featured / Sport