Featured / Sport / 7th February 2023
Rutter aims for Olympics
A highly-motivated teenager is achieving athletic excellence and has his sights set firmly on Olympic glory in the future.
Coonabarabran's Kurt Rutter continues to dominate the athletics world, following a win at the recent NSW Combined Event Championships.
Held at Canberra's Australian Institute of Sport on 14-15 January, Rutter put in an emphatic performance in the decathlon, throwing a personal best (PB) in shot put, close to a PB in discus and an exceptional high jump to take out the event.
The win against other competitors from NSW and Canberra has seen him qualify for the Nationals in April at Brisbane, where he will take on the country's best.
It was a great achievement for the 16-year-old, who didn't expect to do as well as he did.
"He had done a decathlon four weeks prior in Brisbane. He had such a short back-up he didn't expect do to so well," his mother, Tracy, said.
"If he keeps his training up there's a really good chance of medalling at the Nationals in April."
The thought of that, and his ultimate goal of making the 2032 Brisbane Olympics, has the teen as motivated as ever.
"I've never seen a kid as driven as him. He's determined to make the Olympics."
Rutter backed up the gruelling event in Canberra just four days later with an appearance at the NSW Country Athletic Championships in Dubbo last weekend.
There he finished first in javelin, second in discus and third in shot put.
On top of that he was due to attend the Hunter Throws competition on Australia Day, where he again competed in the throwing disciplines.
"He just can't keep still," a bewildered Tracy said. "He's always training, he's never sitting still. He doesn't like to rest because he's afraid he'll lose it.
"I've never seen a kid as driven as him. He's determined to make the Olympics."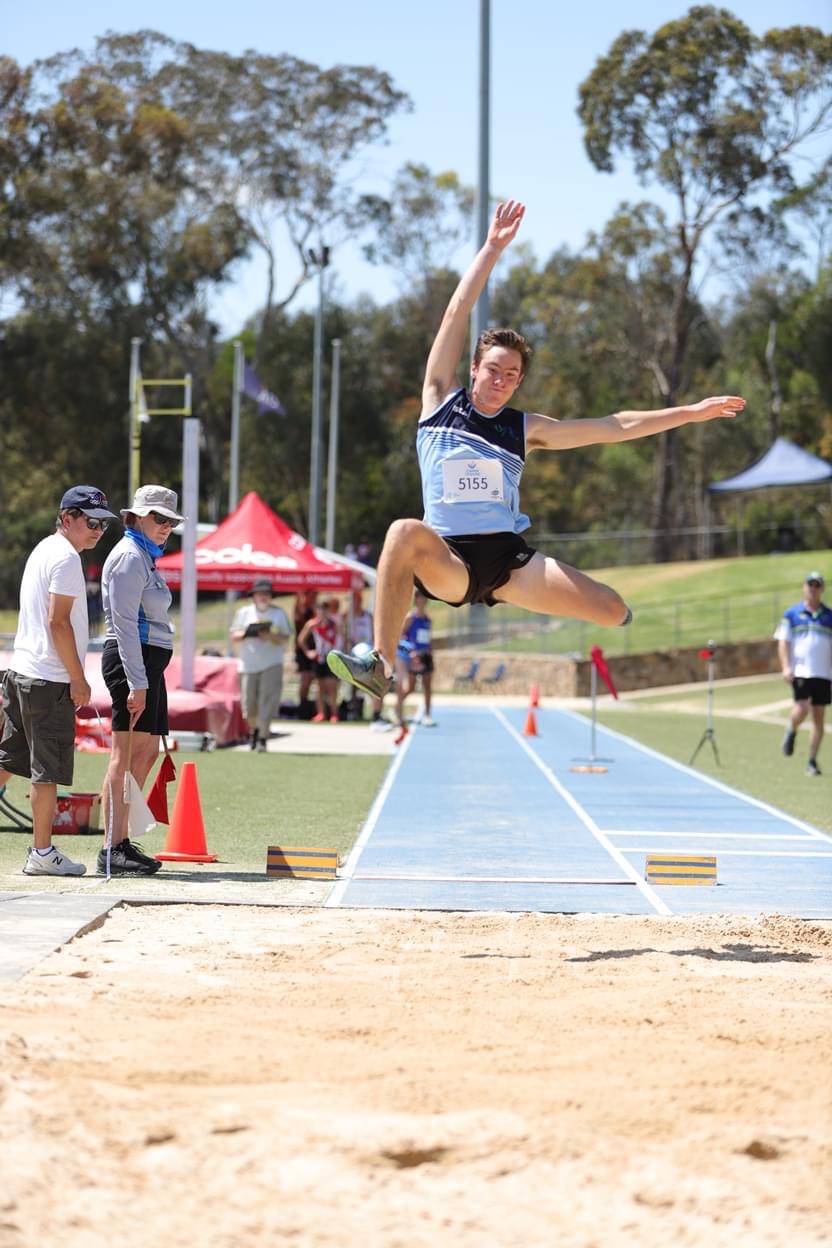 PHOTO: Kurt Rutter takes a flying leap in long jump. He has his sights set on a place in the 2032 Australian Olympic team.
---
Back to News
Category
Featured / Sport