Featured / Sport / News / 7th November 2022
Students tackle Ultra Trail
Three Coonabarabran High students tackled the gruelling Ultra-Trail Australia 2022 running event in the Blue Mountains last weekend.
The three young athletes – Emily Larkin, Jack Larkin and Owen Fleming – raced the UTA11 course, a technical 11-kilometre trail run in the Blue Mountains National Park, with over 380-metre elevation gain.
All recorded fantastic results. Year 12 student Jack Larkin, currently in the middle of his HSC exams, took time away from his studies and finished in 1:12:25. Emily Larkin, Year 10, completed the course in 1:28:11, with Owen Fleming, Year 8, not far behind with a time of 1:28:02.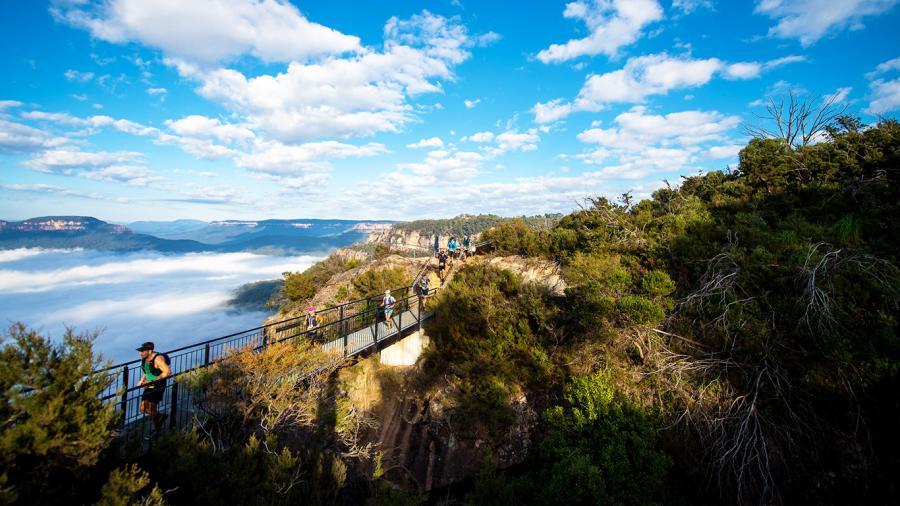 PHOTO: More than 5,000 people participated in the Ultra-Trail Australia (UTA) on the last weekend in October, making it the largest trail running event in the country.
---
A small group of local runners from the region joined the young athletes, each taking on different races ranging from 11-100km in distance over three consecutive days.
Leanne McWhirter and John Whittall ran the stunning UTA22 race. Binnaway local Jim Larkin and sister Clare ran the spectacular UTA50 - 50kms of trail goodness. May Whittall took on the triple challenge of 11, 22 and 50km races, with Joel Amiet and Nicole Hunter attacking the epic 100km race of legends!
"Where do we all train? In the Warrumbungles! We are so blessed to have our very own local national park to hike, bike and run in," says local runner May Whittall.
A tremendous support team supported all the local runners, with Melinda Larkin and Krista Holmesby spending many hours waiting, standing, walking, running and cheering them all on into the night.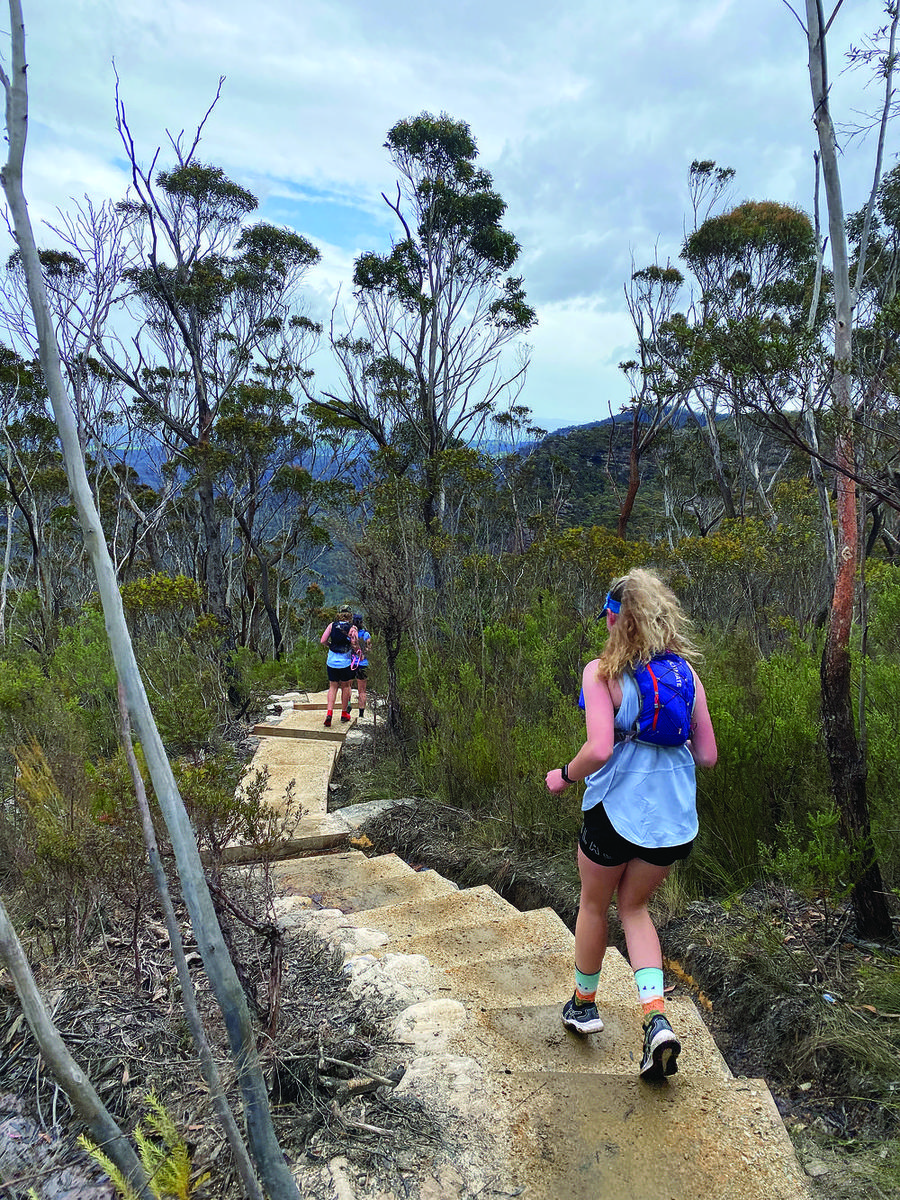 PHOTO: Emily Larkin and Owen Fleming on course, heading towards Narrow Neck, Blue Mountains National Park.
---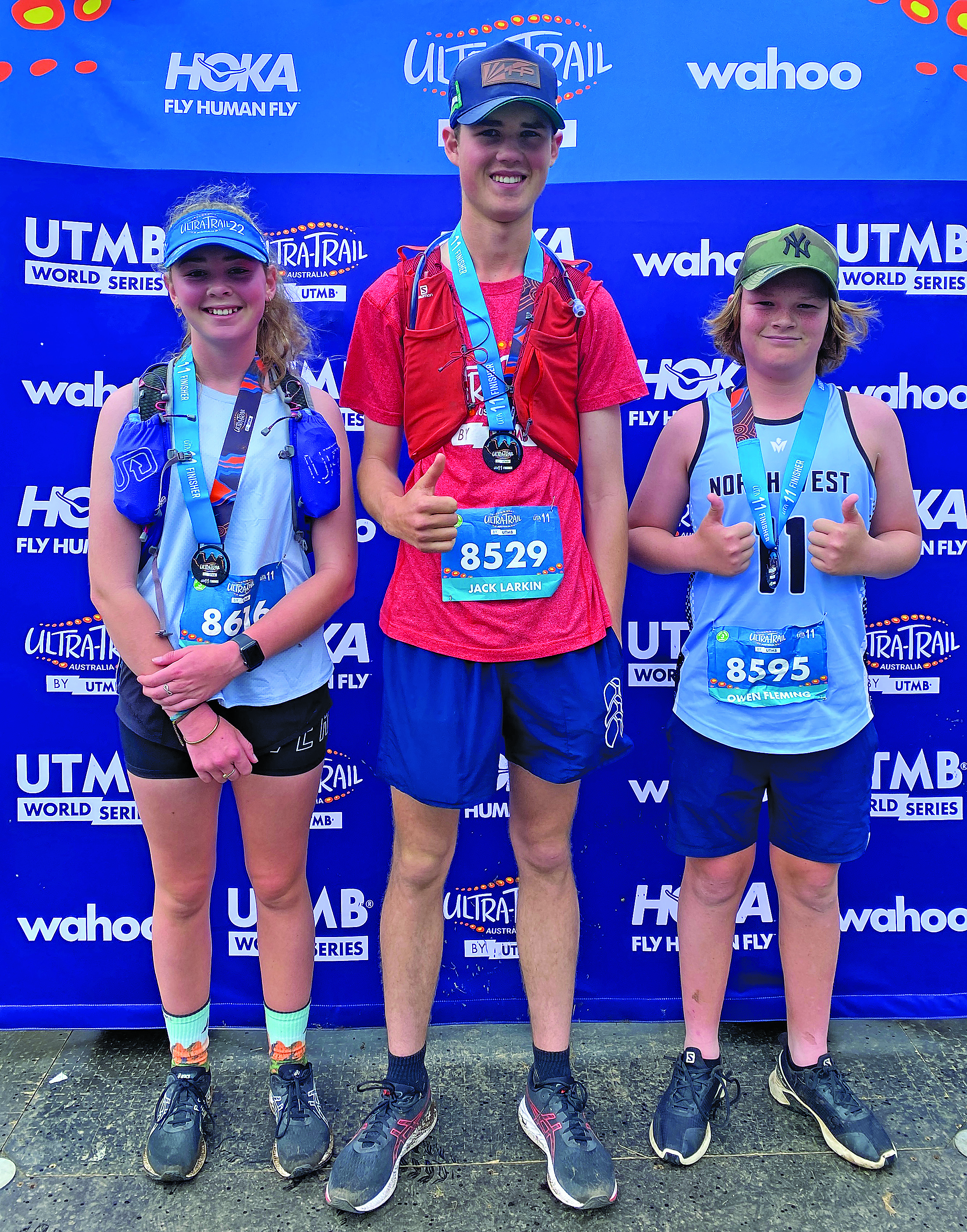 PHOTO: Emily Larkin, Jack Larkin and Owen Fleming.
---
Back to News